---
---
Art for Sale
'Trees in the wind'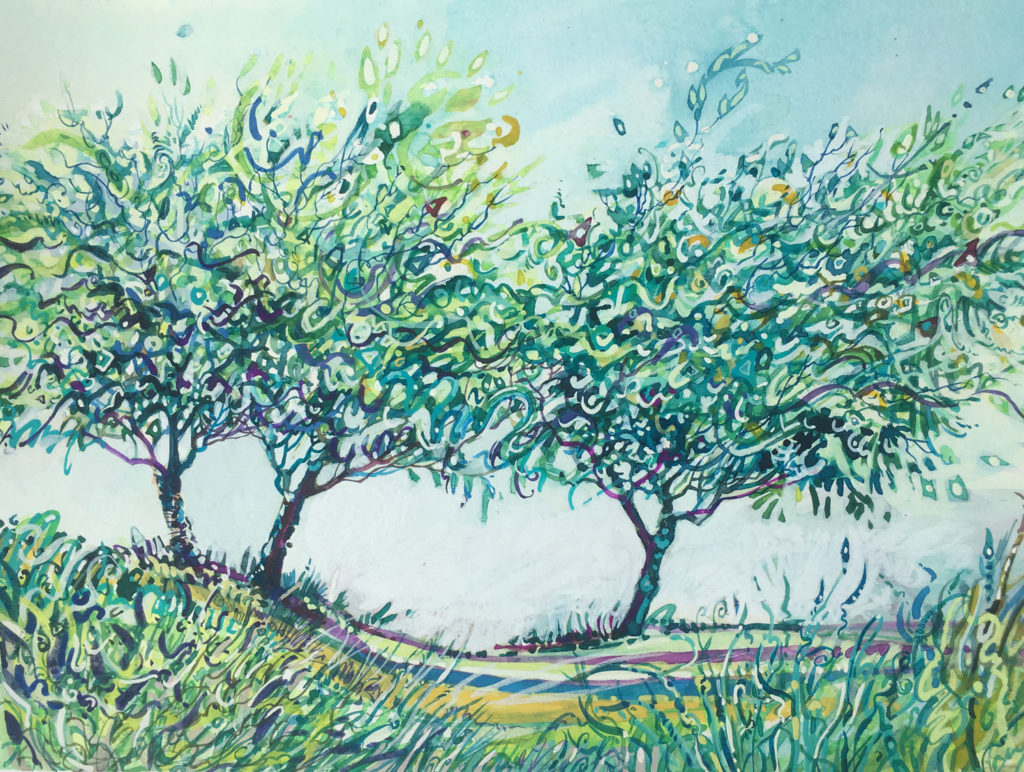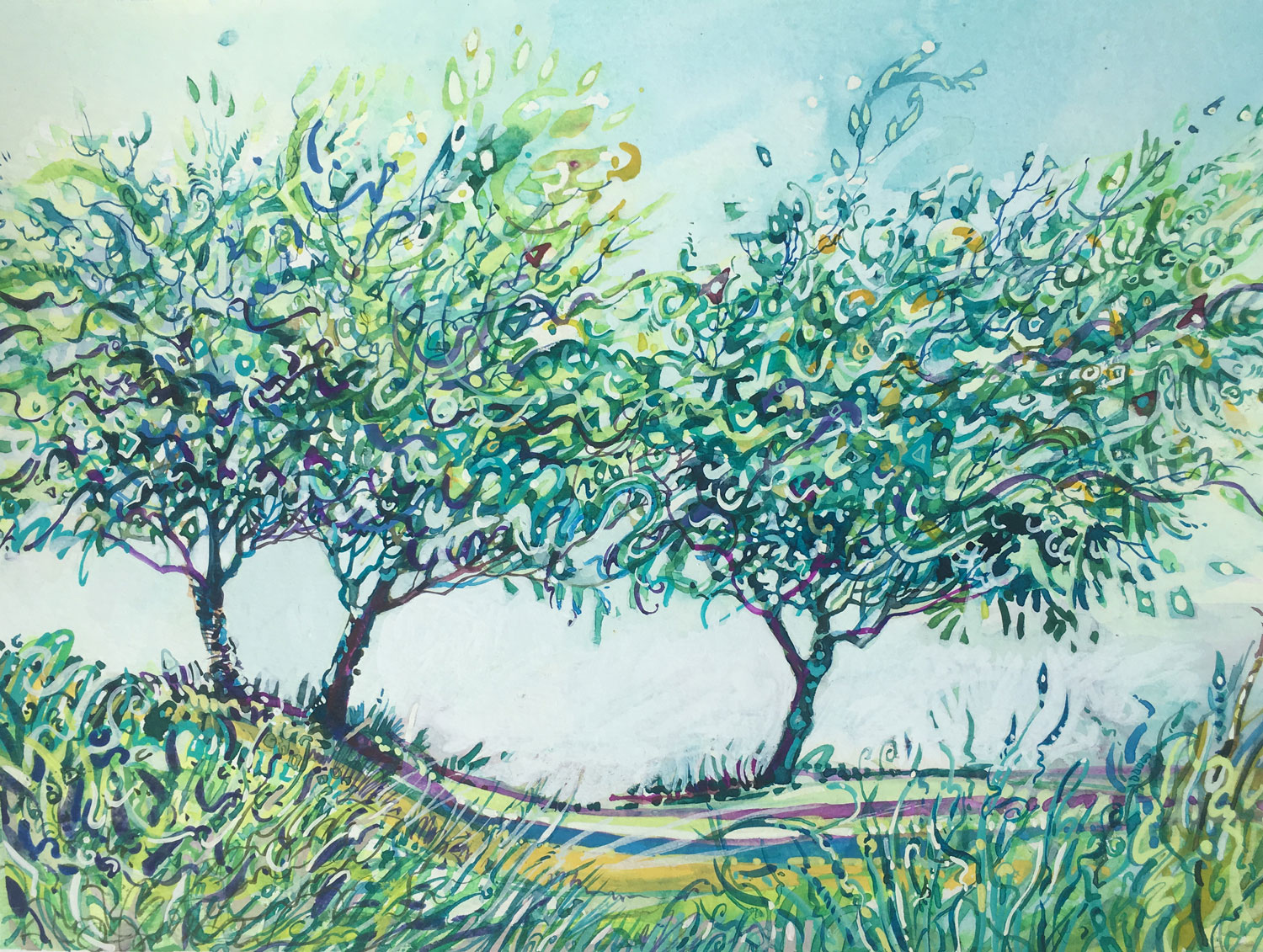 As the title suggests, I painted this picture to reflect the violent but rhythmic movement of foliage and grasses created by strong winds. I was fascinated by how shapes seemed to form and then dissolve in the landscape I observed on Ryton Willows one sharp spring morning. Created later from memory, I let my imagination off the leash allowing myself to explore the use of a wide variety of shapes and colours in this unrestrained gouache. I was pleased with the results, which I felt captured something of the madness of the turbulent twisting I had witnessed.
Price – £200
Medium: Watercolour + Gouache
Size 20×30 cm – sold unframed in card mount
The price includes postage within the UK. If you are buying the painting from outside the UK, please email to discuss additional postage and export / import costs.