This course is now fully booked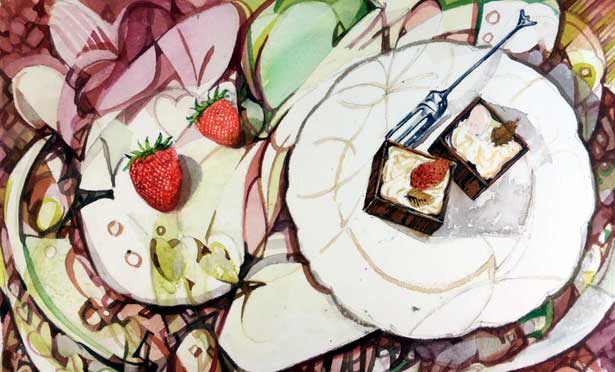 In recent months Jason has begun to look at the compositional construction methods used by past masters to make successful pictures, finding several common 'blueprints' used by many artists.
This five week course is designed to provide you with new insights into how artists worked in the past and how this knowledge can greatly improve your design skills when composing your art.
The classroom
Each student will have their own desk. The room will be well ventilated by leaving the windows open. The room will be carefully cleaned down before your arrival. Face coverings [ masks] must be worn by the tutor and students while in the building.
Working within the restrictions of a Covid 19 safe classroom, Jason will be drawing on a large white board with a marker pen, sharing and discussing past masters secrets. You will also be undertaking drawing projects at your individual desks to help embed the ideas shown.
Refreshment
The arts centre cafe is currently closed, so no refreshments are provided. Students are welcome to bring their own drinks in.
For those of you following the compositional course on Jason's video education website Studio – this course will help you consolidate and expand your knowledge far beyond the lessons presently loaded to studio.
Medium
Drawing
Materials required
All reference material will be provided, but you will need to bring paper, a pen and pencil, eraser and sharpener, a 12 inch ruler, a set-square and a pair of compasses. You may also find it helpful if you have some graph or dot paper.
Level
This course is suitable for all levels of art learner
Location – Newcastle Arts Centre > see panel on right
Time – Wednesday from 10:15 till 12:15
This course starts on the 9th of September
Dates to attend:
9th, 23rd, 30th September
7th, 14th October
Please note: There will be no class on the 16th of September
Costs £70
Why does Jason think this course would be of value to you as a painter ?
Composition is the foundation of good picture making. Get the plan right and you are already half way to making good looking art. The old masters knew this and spent time perfecting their compositions before undertaking paintings. In more recent times the fashion has been for exploration and experimentation, with the artist often developing or finding the composition in the course of the process of making the art. A well constructed compositional plan does not however have to mean restricted creativity. Knowing what will work within the composition can actually lead to greater freedom of expression. You aleady know visually what elements will hold your picture together so can use the plan as little or as much as you feel is needed while playing with the painting process.
What will you do on the course ?
Look at common forms of figurative composition
Look at common abstract compositional formats
Breaking up the picture plane with basic geometry to plan a composition
Deciding the diagonal drivers within a composition
The use of interlocking circles to create movement and rythmn
How and why the golden section works so well in planning landscapes
Creating abstracts using compositional geometry
Making figurative and abstract elements work with one another within a well constructed composition
Why Rubens is, in Jason's opinion, the king of composition