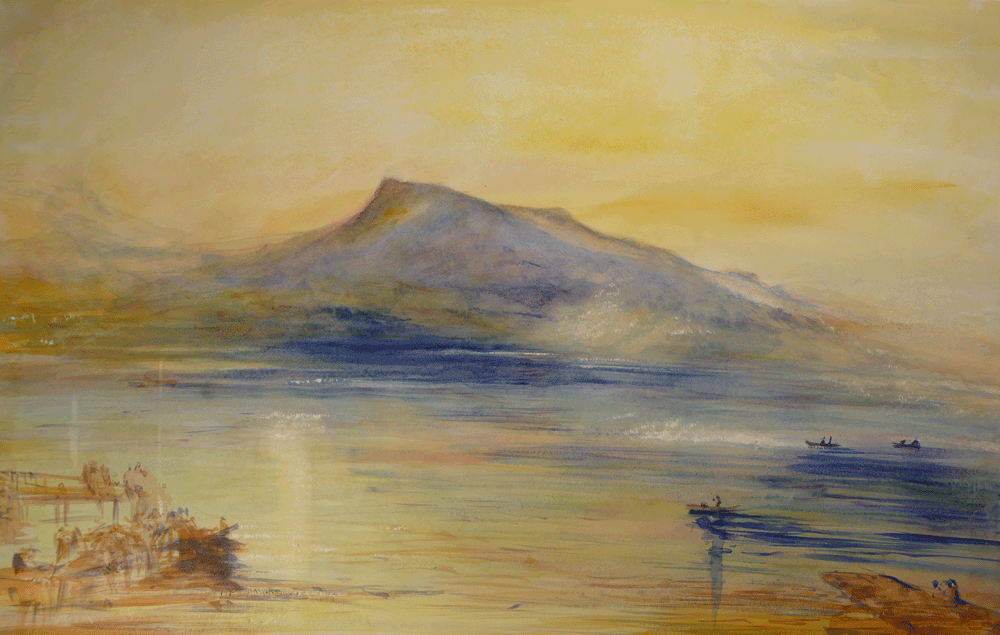 Many watercolour artists rate Turner as one of the most skillful painters with the medium that has ever lived. They also see him as a visionary, creating romantic artworks which transport the viewer to a golden utopia. There is much to be learned about the art of picture making by studying the work of Turner. This course primarily analyses his technical approaches to handling paint, but will also look at the compositional structure and thinking behind his work.
Location: Newcastle Arts Centre
Length of the course – 10 weeks
This course starts on the 8th of January 2020
Costs £140
Level – suited to those who have some experience of watercolour painting . Not recommended for total beginners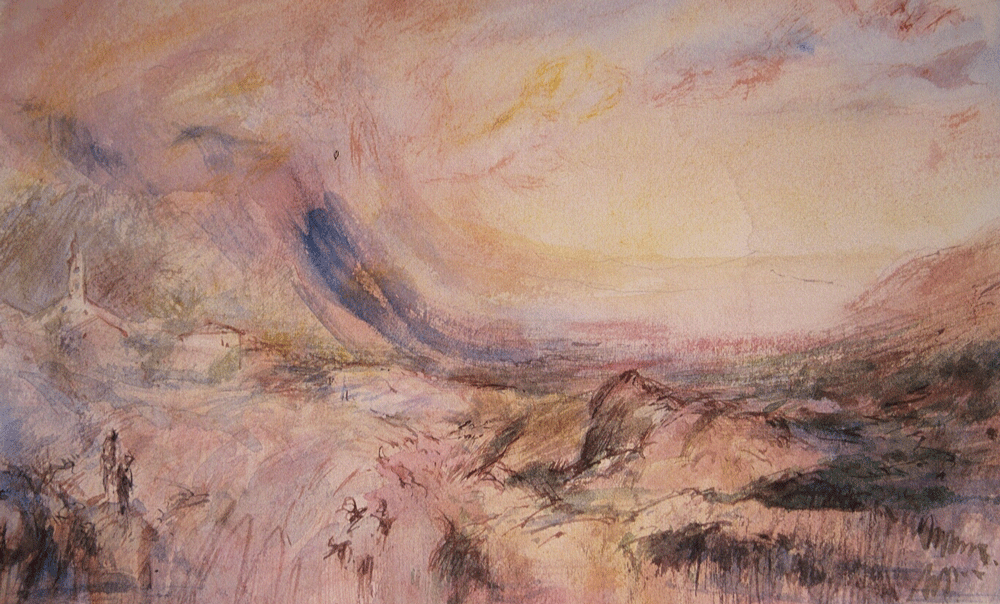 Time – Wednesday from 10:15 till 12:15
Dates to attend:
8th, 15th, 22nd, 2th of January
5th, 12th , 26th of Febuary
4th, 11th, 18th of March

Please note: There will be no class on the 19th of february – half term
Why does Jason think this course would be of value to you as a watercolour painter ?
Turner has much to teach any watercolour artist. His approaches to handling watercolour are often surprising and can even now challenge how we think watercolour should be used. Underpainting with gesso and tempera, re – sizing of paper to increase the glow of the image and even drip-drying paper dipped in buckets of wash to quickly lay even colour on a sheet of paper, he defies the notion of pure watercolour again and again.
Strings of artists have copied Turners approaches to picture making. His clever use of the golden section mixed with turbulent rhythmic compositional devices make for strong pictures that can look either peaceful or turbulent when illustrating high drama. Exploring some aspects of Turners compositional approaches is very likely to strengthen any landscape artists work.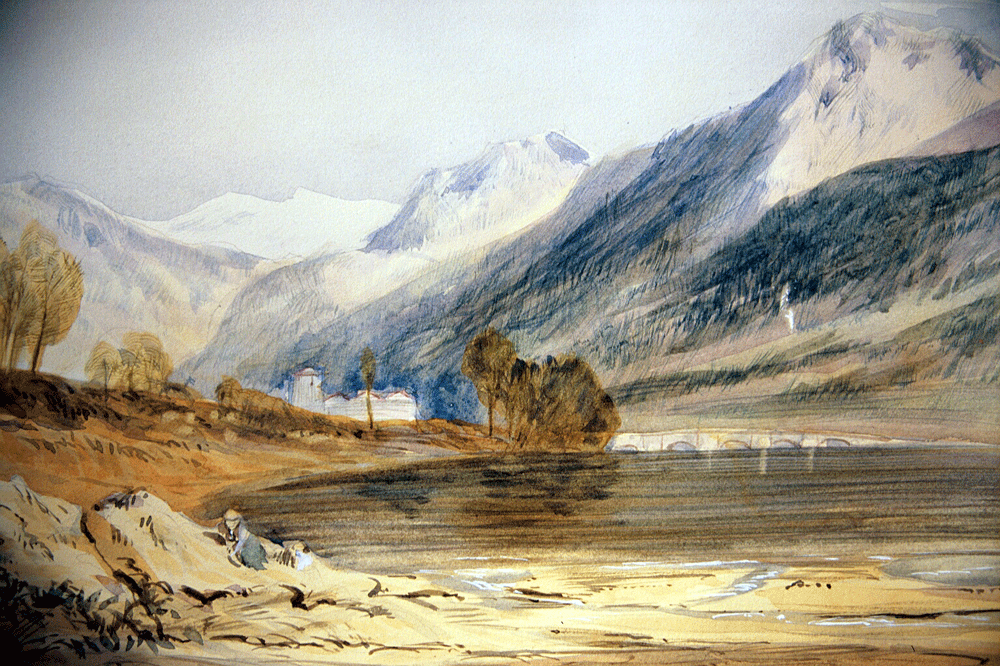 What will you do on the course ?
Look at the work of Turner and discuss his approaches to handling paint and composition
Explore some of his watercolour techniques
Copy some of his quick watercolour sketches
Copy a more finished watercolour exploring the use of re-sizing the paper
Paint your own artwork inspired by the methods explored on the course.
What will you need to bring ?
Your watercolour painting kit including: drawing paper, drawing board, palette, water pots, paints, brushes, masking tape, kitchen roll and a pencil and pen.
Please bring an image of a Turner watercolour with you
Jason will advise you each week about the materials you will need for the following session. Anyone unable to attend a lesson should contact him by email and he will advise them on the materials needed for the following class.
Email contact info@jasonskill.com
The location: Newcastle Arts Centre
See panel on right for details of the venues location with Map

Cost – £140
If you are unable to purchase the course online then please send a cheque for £140, made payable to: Painting with Skill to:
Places will be allocated on a first come first served basis. To avoid disappointment – book early.