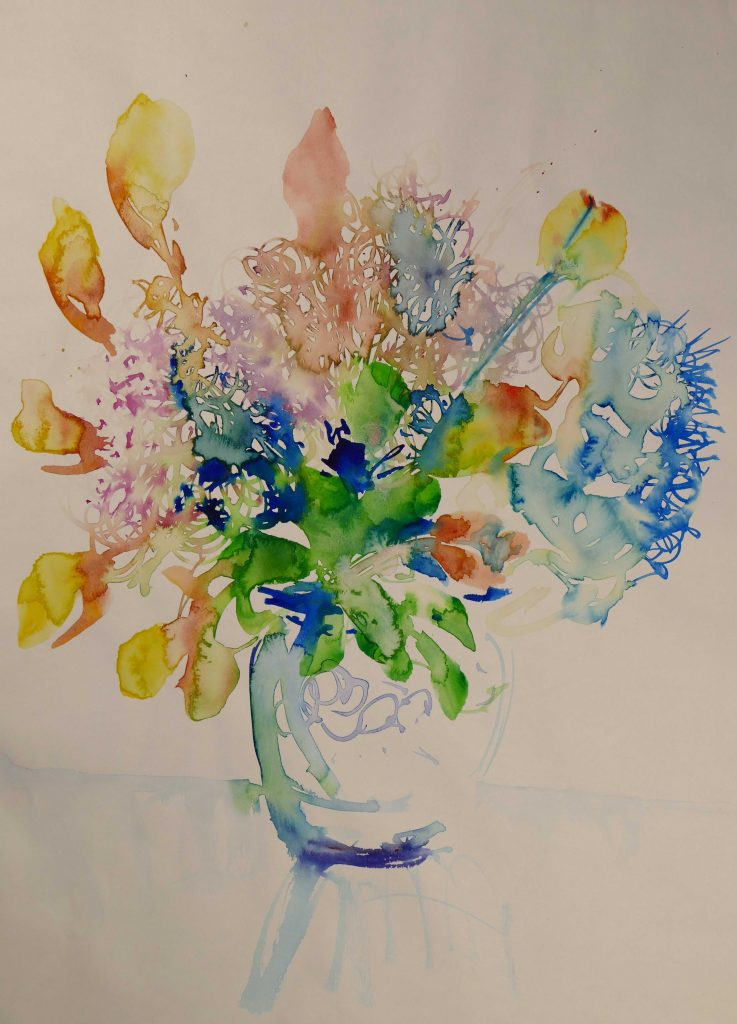 Much of the modern watercolour that is loved by the public is very sketchy, leaving a good deal of white paper. Forms are more implied than accurately rendered. The image may have some sections that are drawn with pens or pencil, or are left entirely untouched. Dribbles and drips are no longer considered mistakes but an integral part of the style of the image. this is light touch watercolour using bright colours and expressive paint marks.
This short three week course provides an opportunity for painters to be playful with their colours and 'let go' of traditional realism, and embrace a modern sketching playful approach to painting with watercolours.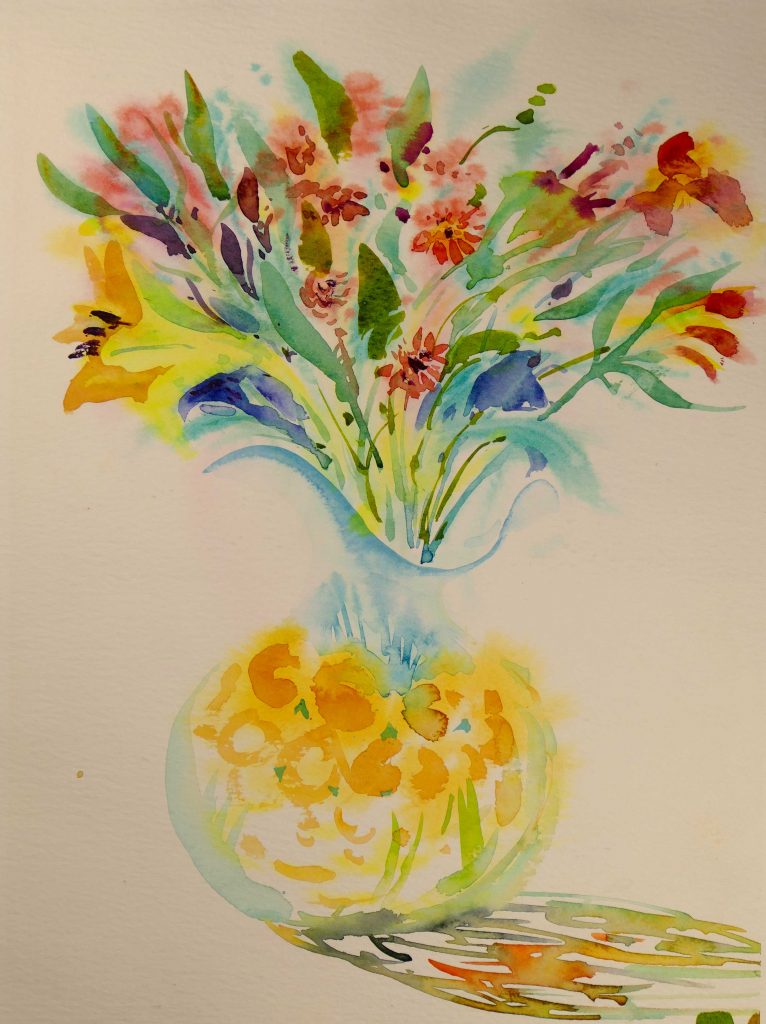 Location: St Gabriels Church Hall Heaton – see panel to the right >
Length of the course – 3 weeks
This course starts on the 6th september 2019
Costs £36
Level – suited to those who have some experience of watercolour painting . Not recommended for total beginners
Time – Fridays from 10:00 till 12:00
Dates to attend:
6th, 13th, 20th September
What will you do on the course ?
push your colours to be cleaner and brighter
Explore leaving quite large white spaces on your paper untouched
embrace the dribbling and splattering of colour onto the paper
use colours for their impact rather than their realism
create a modern dramatic watercolour painting .
What will you need to bring ?
Your watercolour painting kit, including: drawing paper, drawing board, palette, water pots, paints, brushes, masking tape, kitchen roll and a pencil and pen.
Jason will advise you each week about the materials you will need for the following session. Anyone unable to attend a lesson should contact him by email and he will advise them on the materials needed for the following class.
Email – info@jasonskill.com
The location: St Gabriels church Heaton
See panel on right for details of the venues location with Map

Cost – £36
If you are unable to purchase the course online then please send a cheque for £36, made payable to: Painting with Skill to:
Places will be allocated on a first come first served basis. To avoid disappointment – book early.