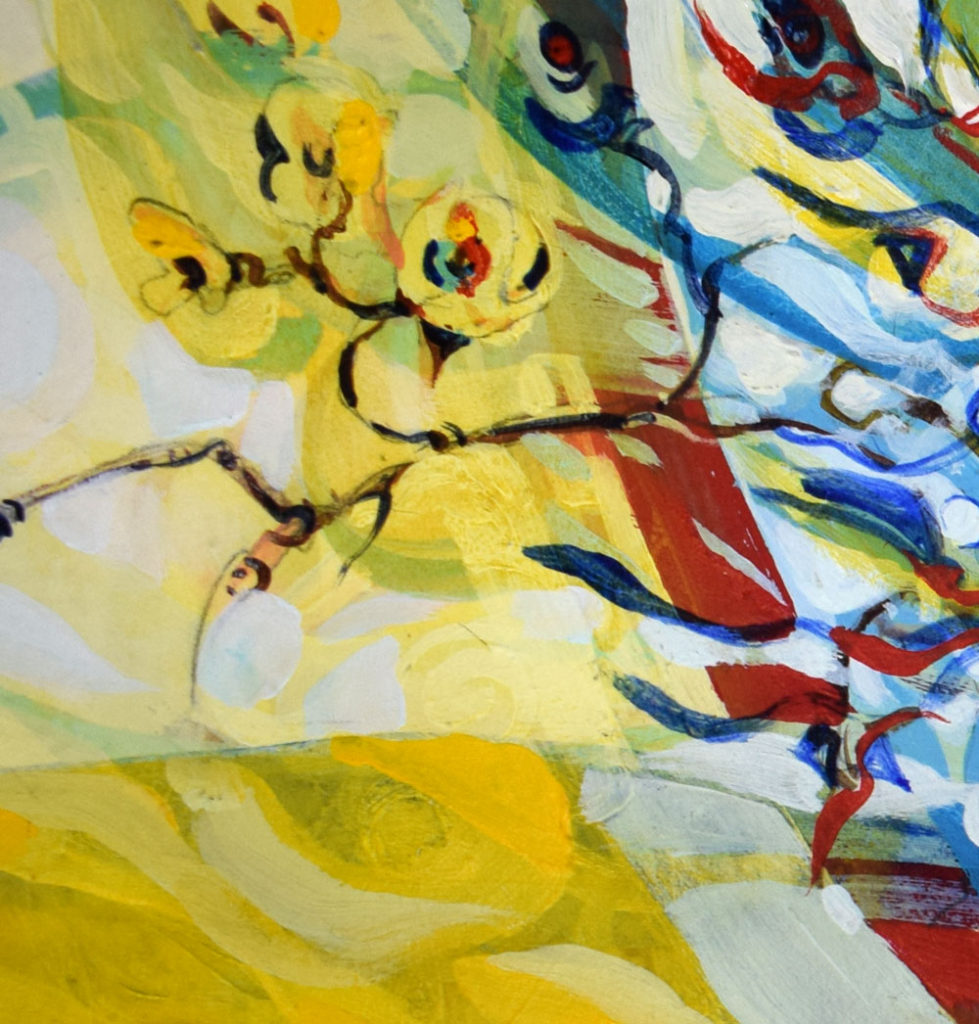 To build an artists confidence with handling paint they will often push themselves to paint with larger brushes than they would normally feel comfortable using. As they explore using bolder, larger brush strokes the stylistic feel of their art changes and they begin to see how to simplify and unify sections of a image with daring large brush strokes. This course guides students through this process to help them to paint with more daring and greater confidence.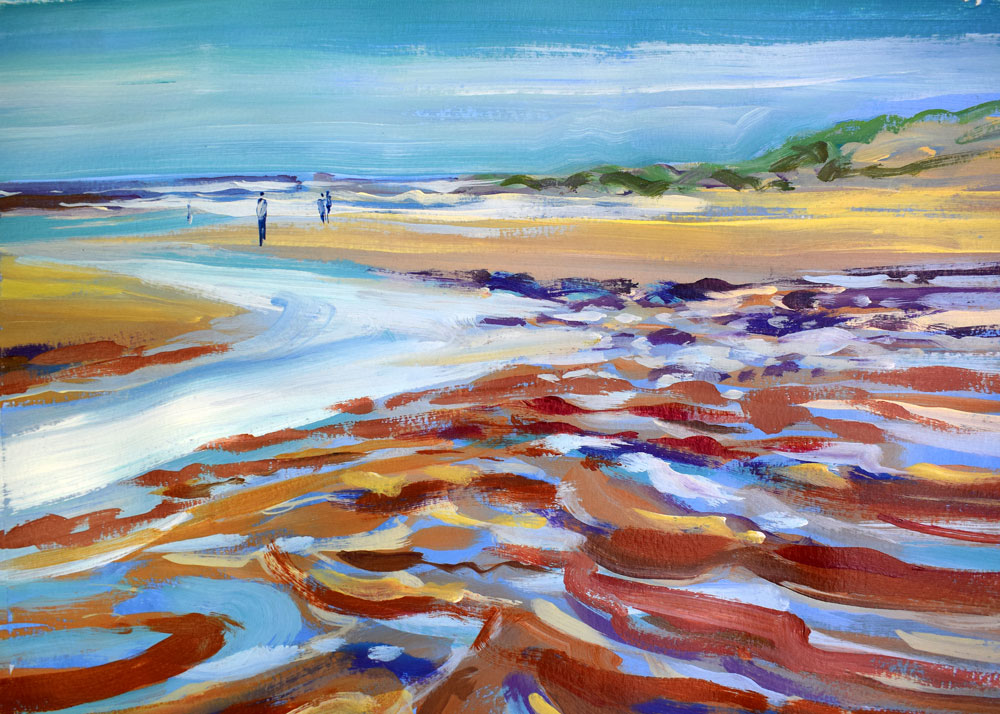 What will you do on the course ?
You will be shown how to paint a landscape using larger brushes, emphasising the direction of the strokes to create dynamism in the painting
explore making different shapes using the various shapes of brushes made for artists
dare to begin to use a slightly brighter colour palette
create at least one finished sketchy painting using larger brushes and bold brush-strokes
Wednesdays from 13:30 to 15:30
Costs £56
Location – Newcastle Arts Centre – See details to the right
Length of the course – 4 weeks
This course starts on the 4th September
Refreshments – tea and coffee is included.
Level – suited to those who have some experience of watercolour painting. Not recommended for total beginners
Dates to attend:
4th, 11th, 18th, 25th of September
What will you need to bring to the first session ?

Please bring your acrylic painting kit, including some paint brushes that are larger than those you would commonly use. You will need some paper to paint on, some tape to attach your paper to a board, a water pot, palette and paint, and an image that you would like to to paint – any subject you feel could be rendered using larger brushes.

Jason will advise you each week about the materials you will need for the following session. Anyone unable to attend a lesson should contact him by email and he will advise them on the papers needed for the following class.
Email – info@jasonskill.com
See panel on right for photos, Maps and directions
How can you book a place on the course ?
Course cost – £56
By clicking on the BUY NOW button below and following the payment procedures you will book your place on the course.
Why not buy this workshop as a gift for friends and family ?
If you are unable to purchase the course online then please send a cheque for £56, made payable to: Painting with Skill to:
Places will be allocated on a first come first served basis. To avoid disappointment – book early.