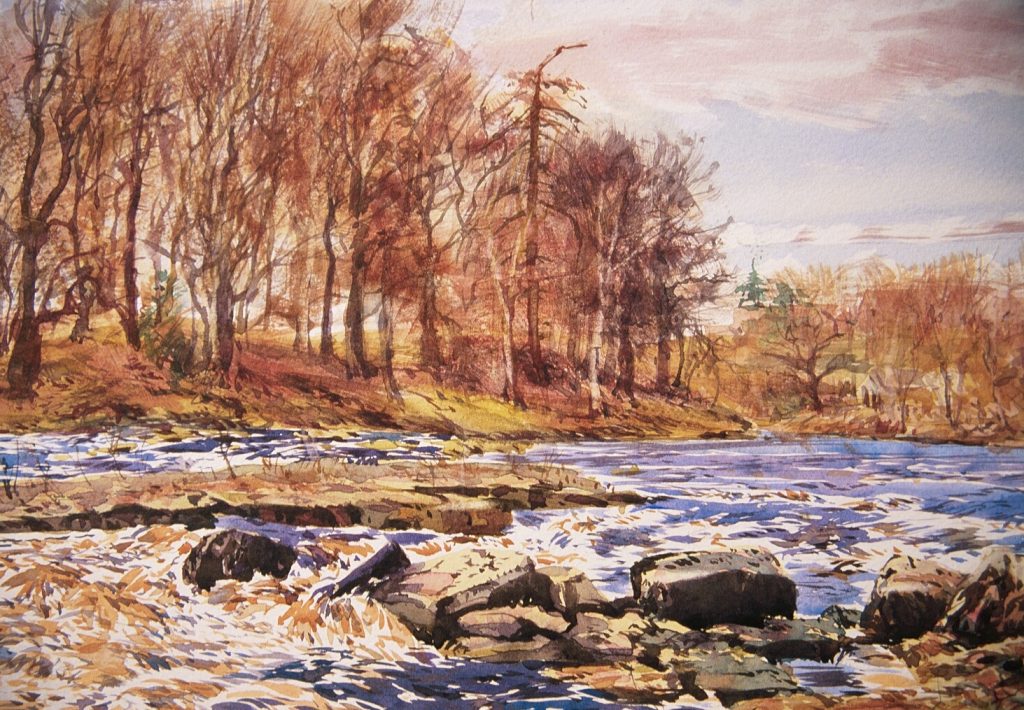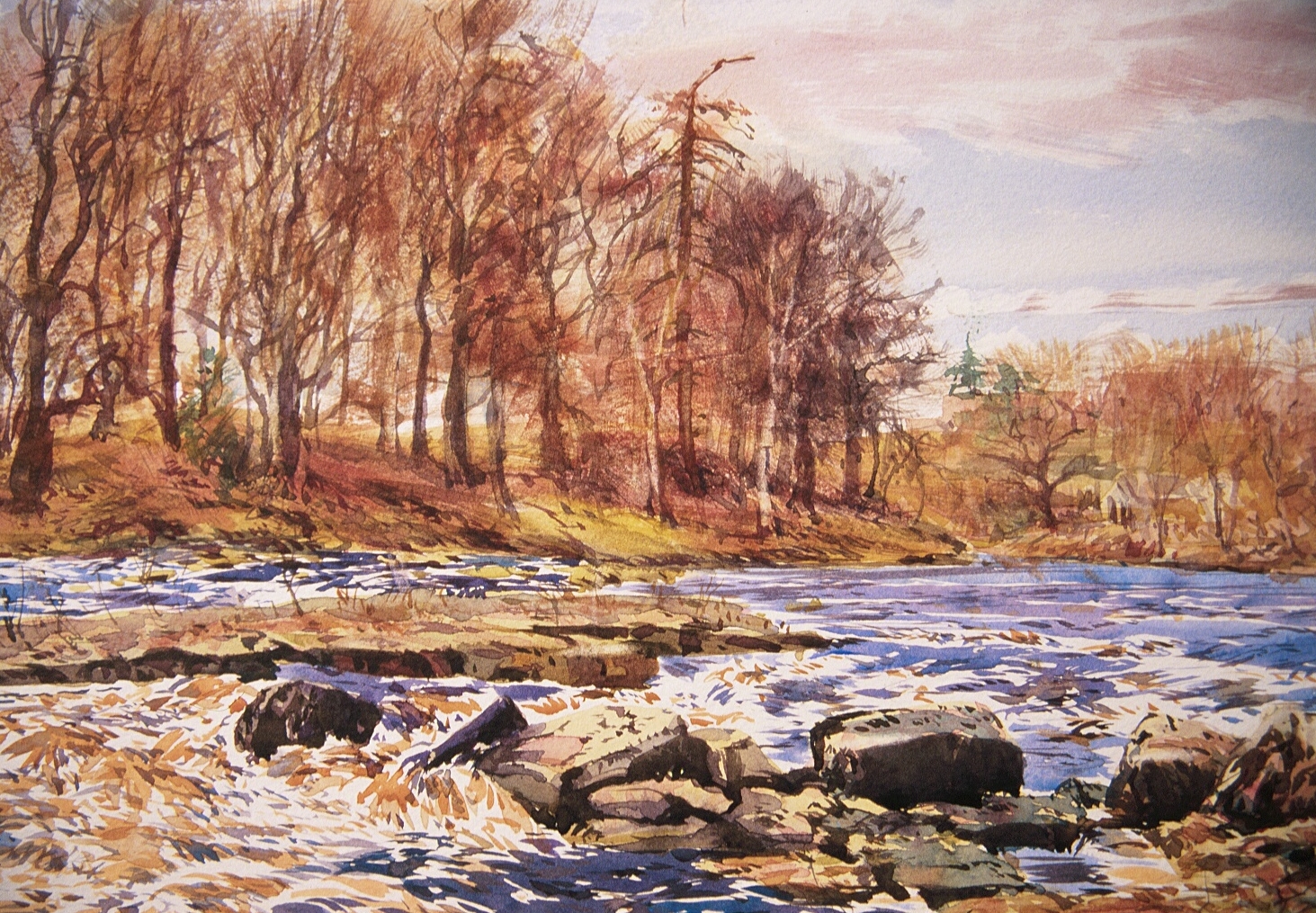 Many painters who pick up watercolours aspire to paint babbling brooks or tumbling waterfalls. On this 6 week course Jason will take you through many of the tried-and-tested methods used by professionals to make their work seem effortless.
What will you do on the course ?
learn about the common shapes used in water
learn the most effective forms of mark-making for water
follow models of construction so you can paint them without ref. material
consider shadows in water
examine colour application methods to gain a greater feel of 3-D
creating a finished painting of a babbling brook or waterfall
Length of the course – 6 weeks
Starts – 22nd October
Refreshments – tea and coffee is included.
Level – beginners
Time – 11:00 am – 1:00pm
2 hours per lesson
Paint medium – watercolours
Costs £72 SOLD OUT
Dates to attend:
October 22nd, 29th, November 5th, 12th, 19th, 26th
What will you need to bring ?
A pen, pencil and note book. If you already have done watercolour painting equipment – then bring this along to the first session please.
The location Venue: St. Georges Church Hall, St George's Close, Jesmond, Newcastle upon Tyne NE2 2TF
See panel on right for details of the venue with Maps and directions
How can you book a place on the course ?
By clicking on the BUY NOW button below and following the payment procedures you will book your place on the course.
Why not buy this workshop as a gift for friends and family ?
Course cost – £72 SOLD OUT