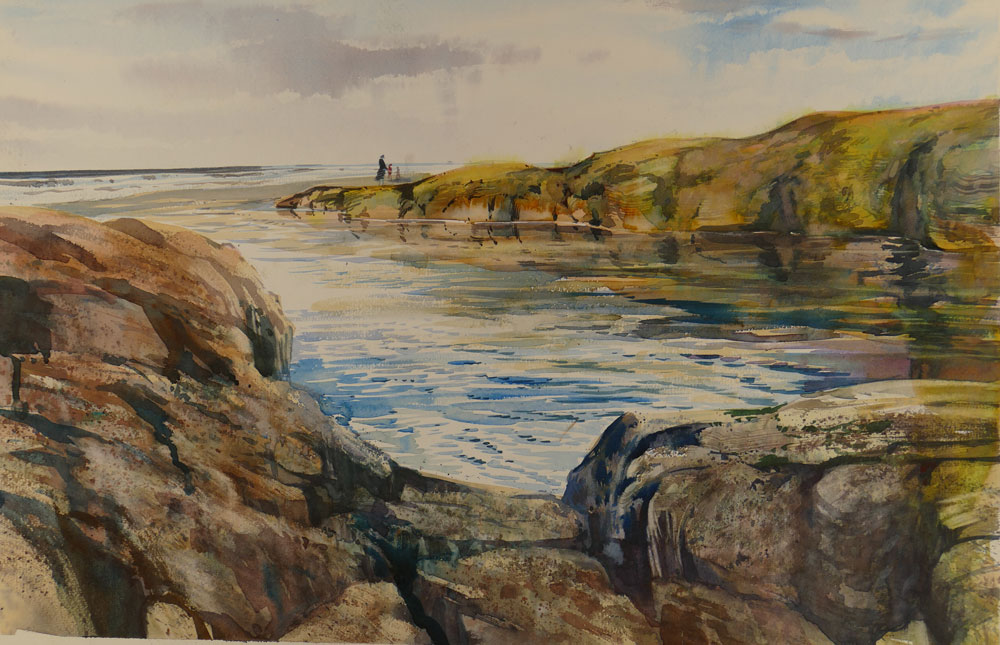 If you can paint Rocks & Stones convincingly, it opens up the types of landscape you can portray, from Beaches and Rivers to Mountain views.
This course takes you through the methods commonly used by watercolour artists to make rocks from reference material, or from imagination, relatively quickly.
What will you do on the course ?
explore several ways artists construct rocks and pebbles without relying on ref. material
try various ways to short-hand a texture on rocks and pebbles
examine ways to create shadows to help create a greater 3D feel
create a finished painting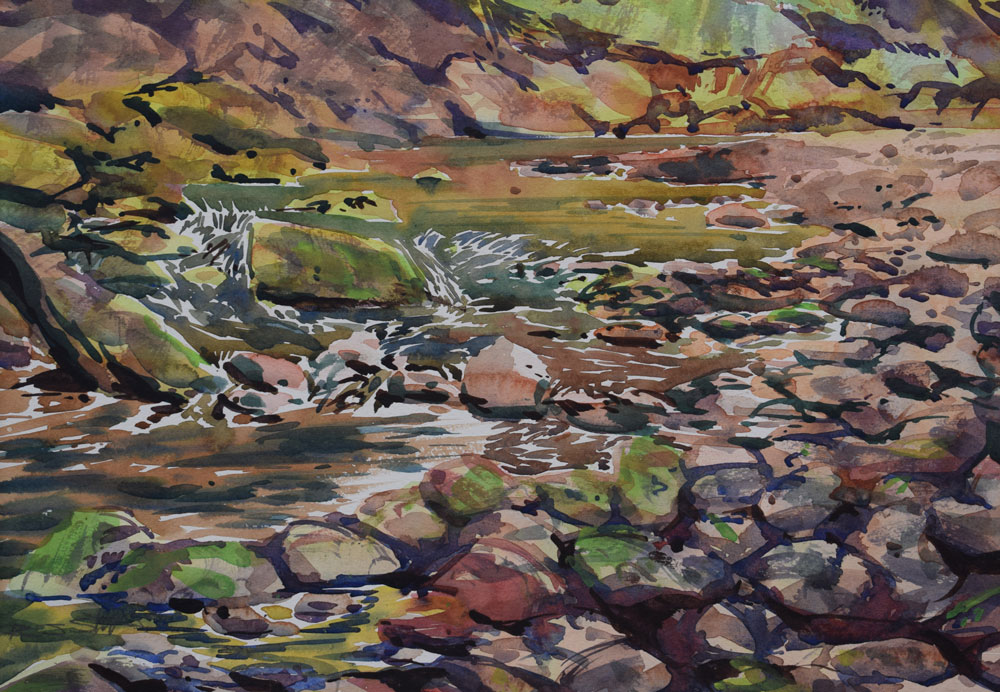 Length of the course – 4 weeks
Starts – 3rd September
Refreshments – tea and coffee is included.
Level – beginners
Time – 11:00 am – 1:00pm
2 hours per lesson
Paint medium – watercolours
Costs £48
Dates to attend:
September 3rd, 10th, 17th, 24th
What will you need to bring ?
A pen, pencil and note book. If you already have done watercolour painting – then bring your watercolour painting equipment along to the first session please.
The location: St. Georges Church Hall, St George's Close, Jesmond, Newcastle upon Tyne NE2 2TF
See panel on right for details of the venue with Maps and directions >
How can you book a place on the course ?
By clicking on the BUY NOW button below and following the payment procedures you will book your place on the course.
Why not buy this workshop as a gift for friends and family ?
Course cost – £48
If you are unable to purchase the course online then please send a cheque for £48, made payable to: Painting with Skill to:
Places will be allocated on a first come first served basis. To avoid disappointment – book early.