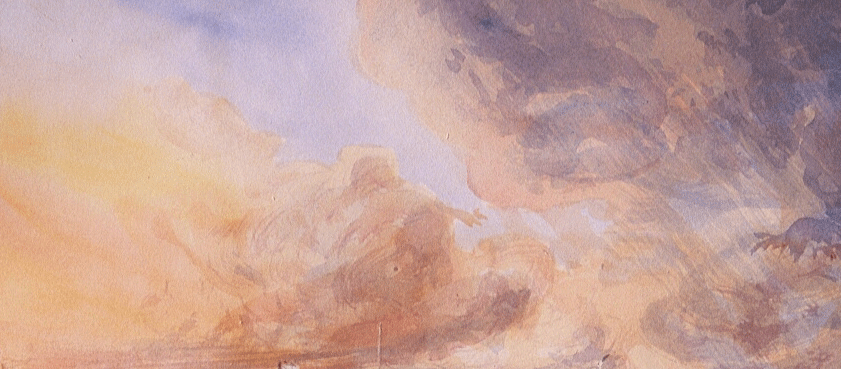 This course, which covers the basics of handling watercolour when painting the sky, will look at creating cloud effects using various forms of mark making including blotting off wet colour, various styles of brushwork layering washes. By the end of the course students will be able to paint the sky in various weather conditions including falling rain.
If you have tried drawing and feel you would like to move on to painting, watercolour is often the medium that people try first. It's lightweight, does not smell and takes up little space in the house. It's also the medium chosen by many sketchers to add colour to their drawings when working outdoors or at home.
You don't need to have learnt to draw before you try painting with watercolour. Many students Jason has taught over the years have learnt to paint with watercolours before they went on to undertake basic drawing courses to tune their artistic production.
if you have not painted at all before, Jason will initially provide materials for the first couple of weeks while you put together a basic painting kit. He will show you the materials you will need on the course in week one, talking you through the materials on offer so that you can make an informed choice when visiting an art store or shopping online. A full list of materials will be provided at the first class.

Length of the course – 4weeks
Starts – 30th of April
Refreshments – tea and coffee is included.
Level – beginners
Time – 11:00am – 1:00pm

2 hours per lesson

Paint medium – watercolours

Costs £48
Dates to attend: 30thApril, 7th, 14th, 21st May

What will you do on the course ?
Discuss the uses and costs of watercolour materials
Learn basic brush control to make a variety of cloud marks
Explore working wet-on-wet and wet-on-dry to make effective clouds
Explore lifting paint off wet paper with kitchen roll and blotting paper
Paint a simple landscape with a large sky illustrating your new found skills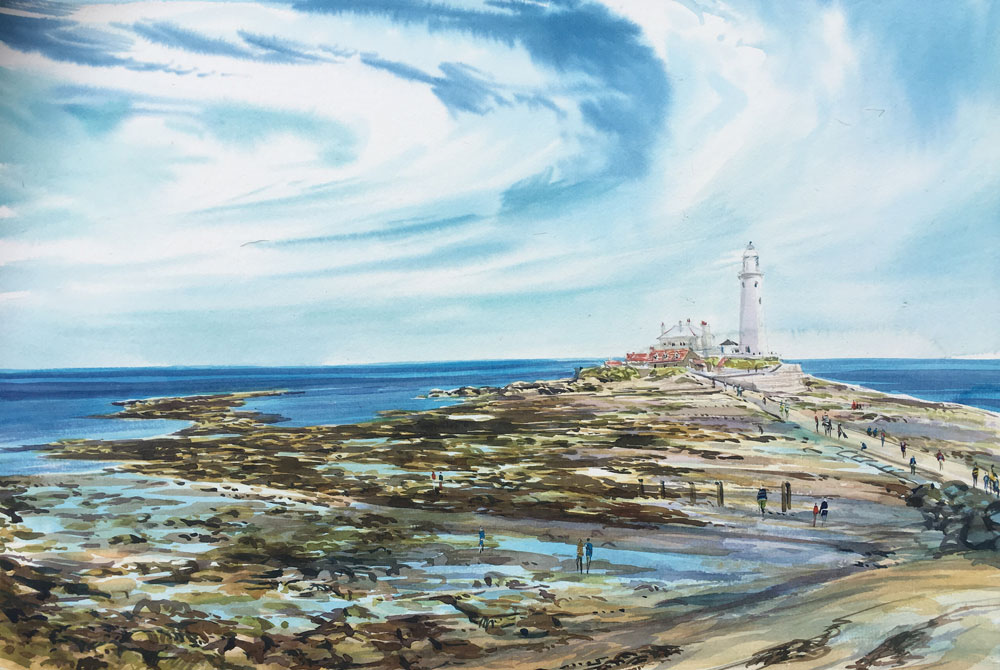 What will you need to bring ?
A pen, pencil and note book. If you already have watercolour painting equipment – then bring this along to the first session please.
The location: St. Georges Church Hall, St George's Close, Jesmond, Newcastle upon Tyne NE2 2TF
See panel on right for details of the venue with maps and directions
How can you book a place on the course ?
By clicking on the BUY NOW button below and following the payment procedures you will book your place on the course.
Why not buy this workshop as a gift for friends and family ?
Course cost – £48 If you are unable to purchase the course online then please send a cheque for £48, made payable to: Painting with Skill LTD to:
Places will be allocated on a first come first served basis. To avoid disappointment – book early.
Painting With Skill Limited, Company No. 5763767, a company registered in England and Wales. Registered address: Sikehead, Woodside Lane, Ryton, Tyne and Wear, NE40 3ND