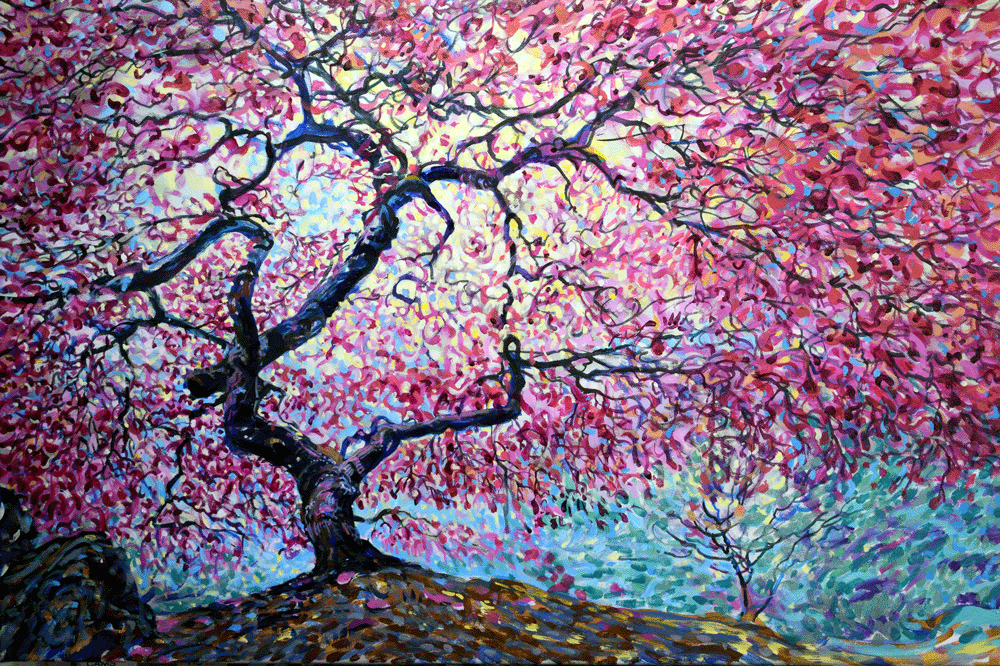 Trees and foliage are often the areas of painting landscapes that many find difficult. To be able to paint trees well, you have to learn how to make a broad variety of marks and decide when to use the paint effects at the right time within your pictures. If you are working on your own, this can take a long time to learn.
The key skill is to look at focal range and grade your marks to suit the level of focus the area of the picture requires. Being guided through this way of thinking in conjunction with learning how to make a broader set of marks with your brushes and other painting materials will push your painting up to the next level.
Length of the course – 6 weeks
Starts 12th of June
Costs £82 – includes tea and coffee – provided by Newcastle Arts Centre cafe.
Level – suited to those who have a little experience of acrylic painting.
Time – Wednesday from 1:30 till 3:30pm
Dates to attend:
12th, 19th, 26th June
3rd, 10th, 17th of July
Why does Jason think this course would be of value to you as an acrylic painter ?
Learning the basics of how to paint effective trees and foliage can boost a landscape painters confidence and enable them to explore picture making that seemed previously 'too difficult' to attempt.
What will you do on the course ?
It is planned that over the five weeks you will explore the following:
Grade your mark making in relation to focal range
Tune your ability to effectively paint branches
Breaking an image down into four or five layers of differing mark making.
Create a finished landscape painting of a tree

The location: Newcastle Arts Centre
Newcastle Arts Centre has some of the best art studio facilities in the North East region. It also has on site an art shop, a craft shop, an art gallery, a framer and Café to relax in and grab a coffee and bite to eat after class. The studios are situated on the 2nd floor with lift access provided for those who have mobility issues.

See panel on right for photos, Maps and directions
What will you need to bring to the first session ?
Your acrylic painting kit including: drawing paper, watercolour or acrylic painting paper, palette, water pots, paints, brushes, masking tape, kitchen roll and a pencil and pen. Jason will advise you each week about the materials you will need for the following session. Anyone unable to attend a lesson should contact him by email and he will advise them on the materials & reference material needed for the following class.
Email contact info@jasonskill.com
How can you book a place on the course ?
By clicking on the BUY NOW button below and following the payment procedures you will book your place on the course.
Why not buy this workshop as a gift for friends and family ?
If you are unable to purchase the course online then please send a cheque for £82, made payable to:  Painting with Skill  to…
Places will be allocated on a first come first served basis. To avoid disappointment – book early