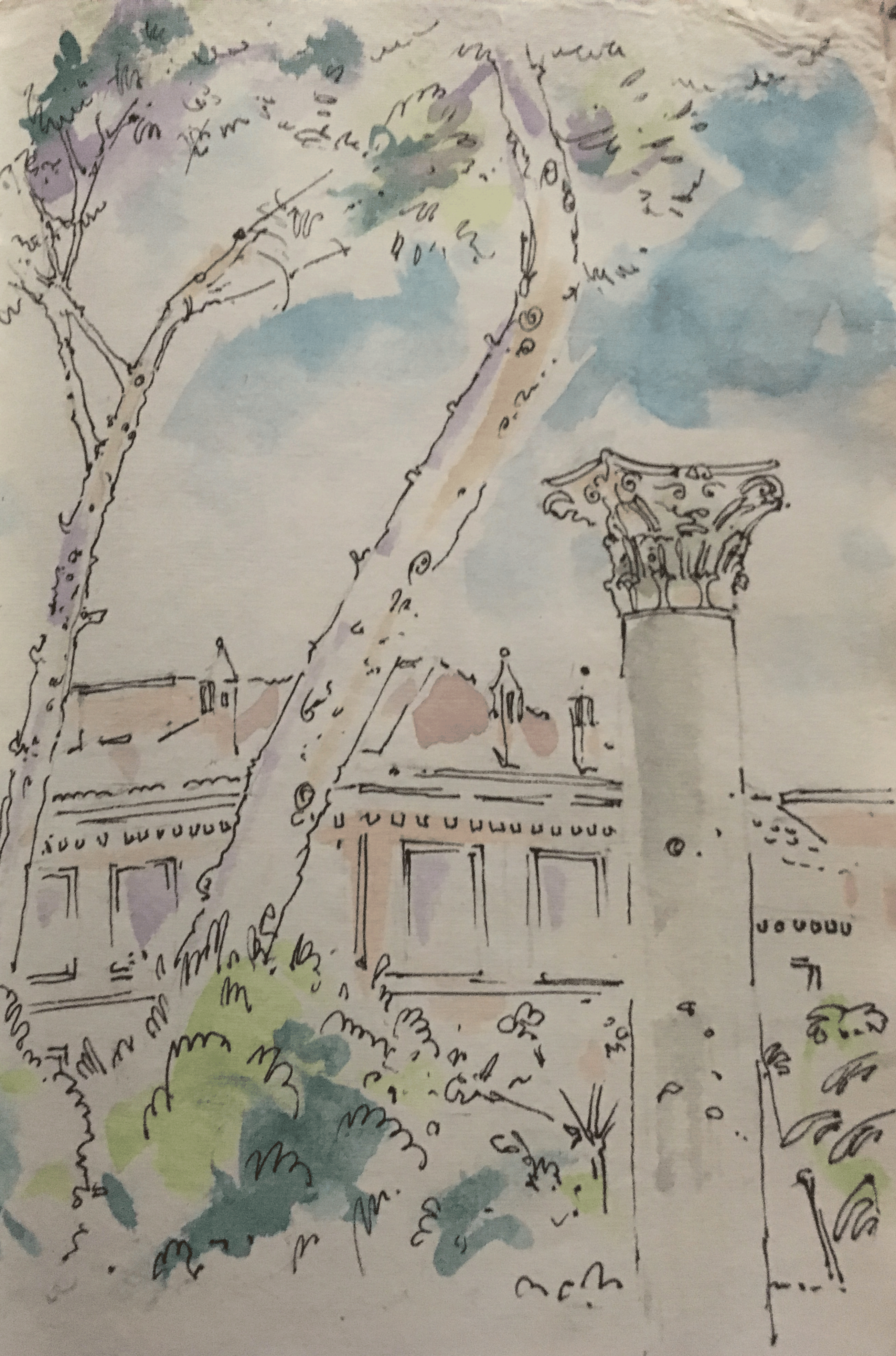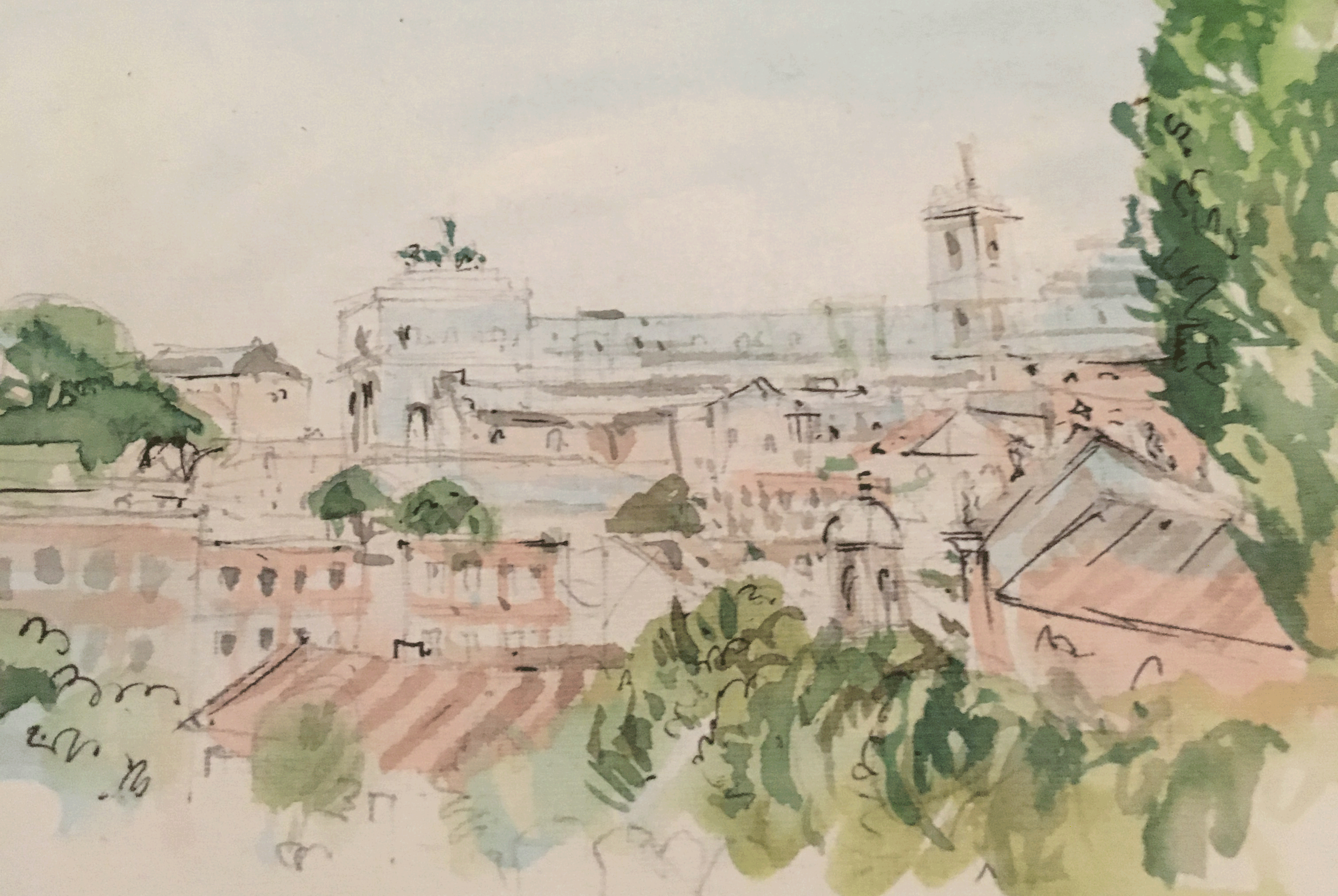 This two week course is aimed at anyone who has even wanted to be able to quickly capture the essence of a scene in their sketch book, wanting to know some tricks of the trade used by professional artists.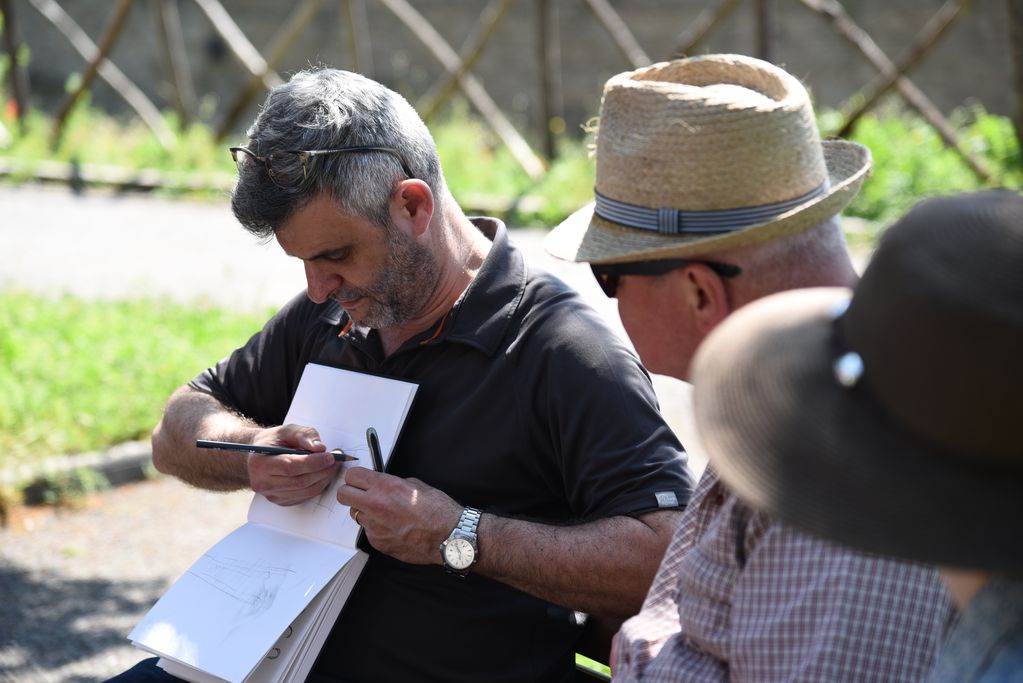 It would ideally suit anyone intending to go on one of my sketching holidays, looking to tune their skills so they feel more confident when sketching abroad.

Length of the course – 2 weeks
Mondays  – from 1:30pm till 4:30pm
Starts 17th of Sept  2018
Cost £36
Level – The course would suit both the total beginner to sketching and those with some previous experience in drawing and painting. The emphasis is on building up your confidence through learning new skills and sharing your work with others.
Dates to attend:
17th and of 24th Sept 2018
Why does Jason think this course would be of value to you ?
Creating a sketch book, filled with of memories of your travels or adventures, can be great way to bring a holiday or 'day out' back to life. Sketching is inexpensive, fun to do in a group and provides a great way to meet like-minded people and perhaps forge new friendships.
Learning some of the tried and tested fast sketching 'tricks of the trade,' helps sketchers gain more confidence as they draw and paint.
Breaking down your kit to only the most essential materials enables you to travel light, so that you can carry your sketching kit wherever you go.
Sharing your sketches with a frendly group can be a great way to learn from others, gain useful feedback and help tune the work you create, so that you can keep your images fresh and avoid overworking.
On this two week course, Jason will;
Help you choose the materials that best suit your needs
Demonstrate a number of shortcuts to help you edit down images

Demonstrate various materials uses and various styles of sketching
Discuss with you the image you intend to sketch and help you plan the stages needed to make a stunning image.

What will you do on the course

Use and discuss materials and their uses – eg – water filled brushes, propelling pencils, water-soluble and non water-soluble ink pens, portable watercolour pan set.
Edit down photographic imagery to find the most powerful or interesting composition
Layer pencil, pen and wash to make simple strong sketches
Learn to deliberately leave white in your sketches to make them more fresh and alive.
Create some quick sketches.
What will you need to bring ?
A detailed list of recommended materials for sketchers can be found at the bottom of this page
Any images you would like to work from.
Jason has some photographs you can work from, but you may wish to work from your own reference.
Jason will advise you each week about the materials you will need for the following session. Anyone unable to attend a lesson should contact him by email and he will advise them on the materials needed for the following class.
Email contact info@jasonskill.com
Free tea and coffee are provided when working in the hall

How can you book a place on the course ?
By clicking on the BUY NOW button below and following the payment procedure you will book your place on the course.
If you are unable to purchase the course online then please send a cheque for £36 made payable to:
'Painting with Skill LTD'
…..to Jason Skill, Sikehead, Woodside Lane, Ryton, Tyne and Wear NE403ND
Places will be allocated on a first come first served basis. To avoid disappointment – book early.
The Location: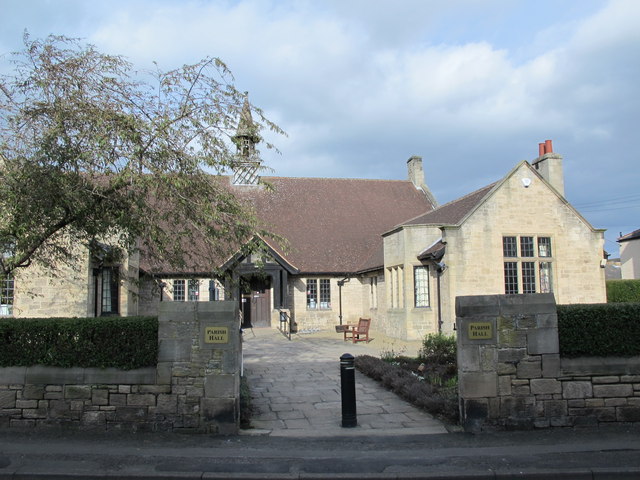 Sketching kit list
This list is intended to help you make informed choices about the material to take with you. Please don't feel inclined to go out and buy all the materials listed.
A small hard backed sketch book  – I would suggest small enough to go in a large jacket pocket . I would make sure that the paper is reasonably smooth and strong. In very low costs pads the paper is sometimes very soft to the touch – feels a bit like toilet paper.  I would avoid this type of paper, as it can be unpleasant to draw on and watercolour soaks too quickly into the paper surface. If you are a keen scribbler and think you will produce a lot of drawing then consider bringing 2 sketch books.
Propelling pencil  –  Faber Castel TK 940 – 4b or 6b – this is a heavy duty pencil that will work well for shading and drawing out images
Propelling pencil – Pentel  0.9 – this is a fine pencil with an eraser at one end.  Plus replacement 0.9 leads.
or
If you do not like propelling pencils then just buy a 2b and 4b, standard graphite pencil, plus a pencil sharpener and erasure.
Plus water soluble graphite pencil  –Faber Castel graphite aquarelle  6b or 8b
2 non-permanent fine liners – Edding 150s – This type of pen will be soluble and consequently fun to blend with a brush and water.
A brush pen.  Derwent  and Pentel make these. This is a nylon brush with a refillable reservoir tube that you fill with water. The brush has a cap to reduce leakage.  This type of brush means you do not have to carry a water bottle and water pot.
Portable watercolour pan set.  If possible, this should be small enough to hold in your hand or comes with a thumb ring so that you can balance it or your thumb and forefinger.
Please note – if you are attending as a couple, you need to have enough kit to work independently of each other.
Painting With Skill Limited, Company No. 5763767, a company registered in England and Wales.
Registered address: Sikehead, Woodside Lane, Ryton, Tyne and Wear, NE40 3ND