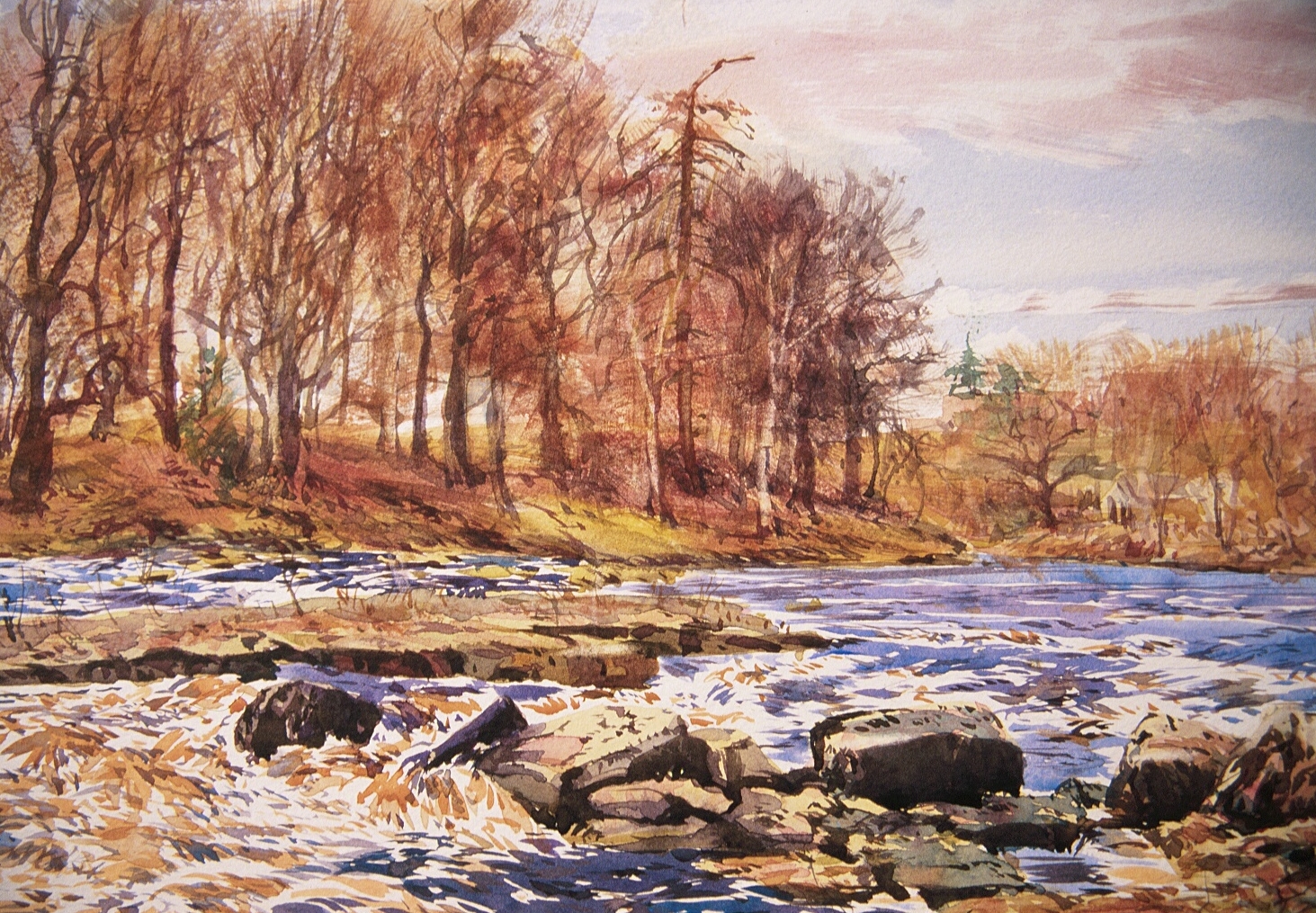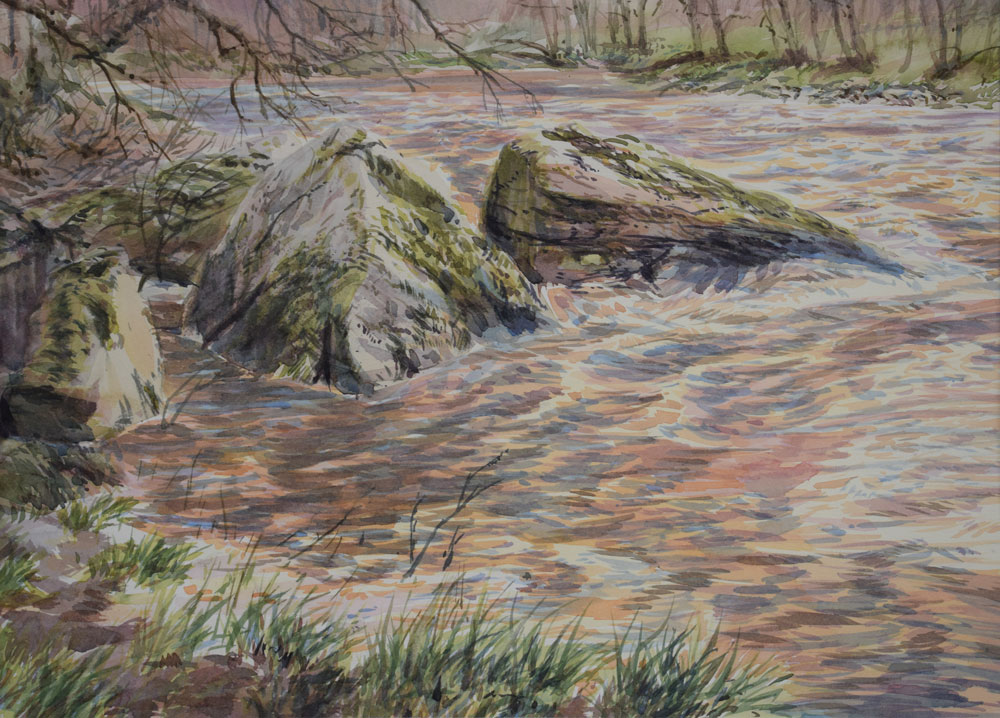 Workshop/ Day course
Date – 10th of November

Time – 10am – 4pm
Location – Wylam Institute, Wylam, Northumberland
Level – suited to those with some experience of watercolour painting . Not suitable for total beginners
Workshop Cost – £35
Rivers and rocks are one of the delights of the English countryside. They can make a charming subject for watercolours, but can be tricky to paint. A few simple tricks that can make all the difference in rendering this type of scene in watercolours.
During this day-long workshop Jason will:
Provide inspirational images
Help you compose your painting
Discuss with you how to plan the painting and advise you at each stage in production of the artwork.
In addition Jason will provide demonstrations of painting methods that could be employed as well as working alongside you showing how I would paint a completed watercolour of rivers and rocks.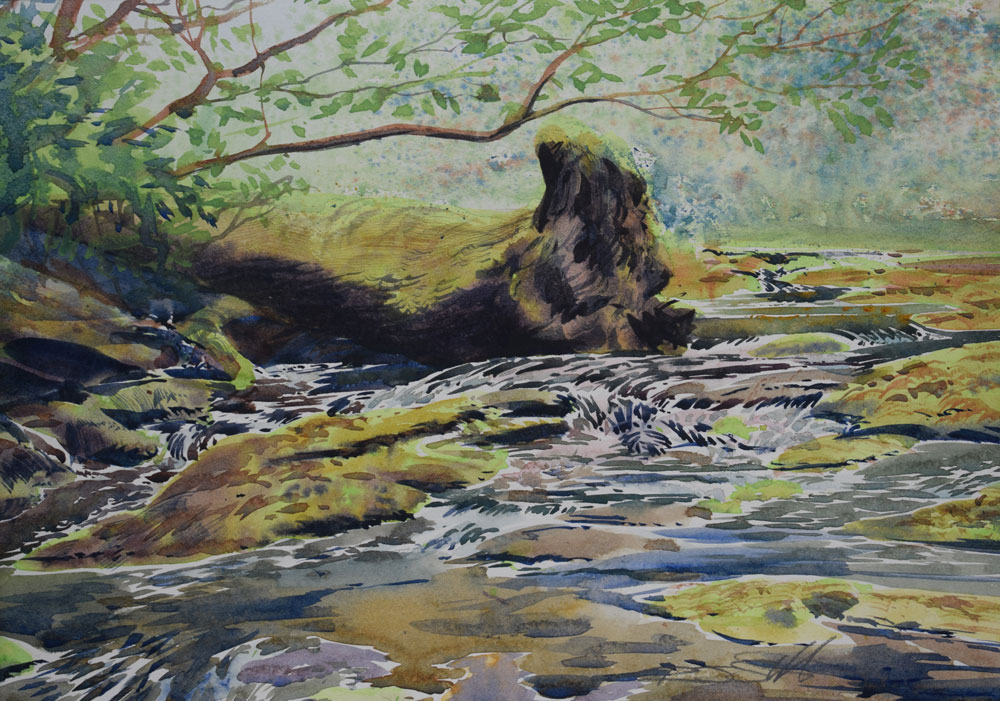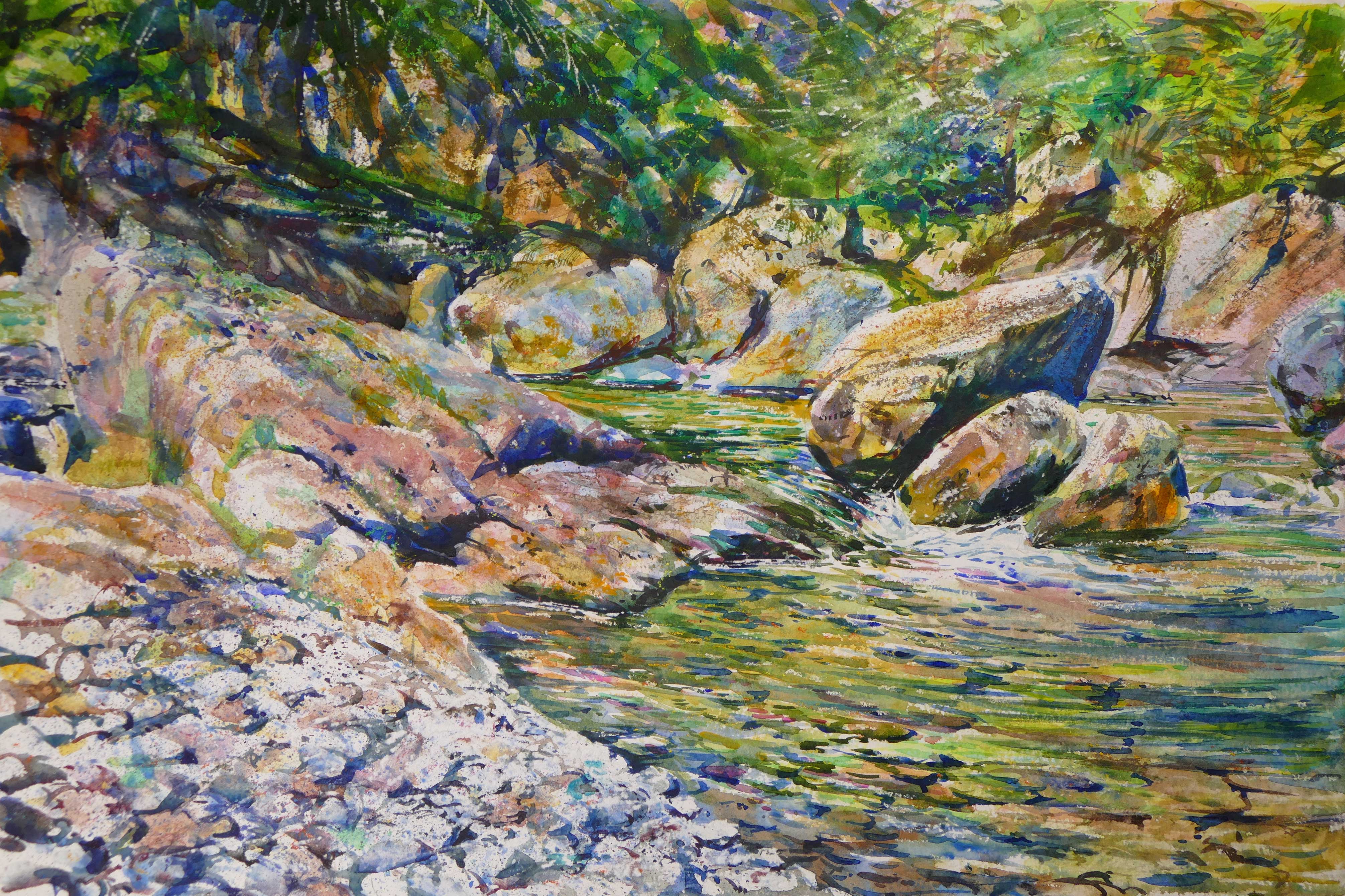 What will you need to bring ?
A packed lunch ( tea, coffee and biscuits will be provided )
Your watercolour painting kit, including:
Watercolour paper
Palette
Water pots
Paints
Brushes
Masking tape
Masking fluid
Pencil
Drawing board.
Any images of rivers and rocks you would like to work from.
Jason has some photographs of his rivers and rocks, but you may wish to work from your own reference.
How can you book a place on the workshop /day course ?
By clicking on the BUY NOW button below and following the payment procedures you will book your place on the course.
If you are unable to purchase the course online then please send a cheque for £35 made payable to Painting with Skill LTD to Jason Skill, Sikehead, Woodside Lane, Ryton, Tyne and Wear NE403ND
Places will be allocated on a first come first served basis. To avoid disappointment – book early.
Why not buy this workshop as a gift for a friends or family ?
Workshop cost – £35
Location of Wylam Institute ( click on map )


Is there public transport to Wylam ?
Yes – There is a railway station in Wylam situated next to the River Tyne on the opposite bank to Wylam main village. The walk from the station is about a quarter of a mile.


Is there parking near to the institute ?
Free parking can be found directly outside the institute and in nearby streets.
What will you do on the day
10:00 Welcome – set up your kit and grab a free cup of tea or coffee
10:15 Demonstration of various methods of masking / painting rivers and rocks
10:30 Explore ideas shown in exercises
11:00 Discuss methods explored – tea and coffee
11:15 Look at reference material and plan composition
11:30 Jason begins painting demonstration of rivers and rocks to provide guidance as to his way of layering this type of painting. Students begin to follow ideas shown or adapt methods to suit their own images.
12:15 Break for lunch
12:45 Jason continues to demonstrate the various stages required to complete a painting of a river. He will help you individually construct your own painting and think through the various stages of your picture to make the best image possible.
14:00 Discuss progress – tea and coffee
14:15 Finish off artwork
15:30 Discuss the finished work as a group
16:00 End of workshop
Please note: this is a rough guide to the day's timetable only.
Painting With Skill Limited, Company No. 5763767, a company registered in England and Wales.
Registered address: Sikehead, Woodside Lane, Ryton, Tyne and Wear, NE40 3ND