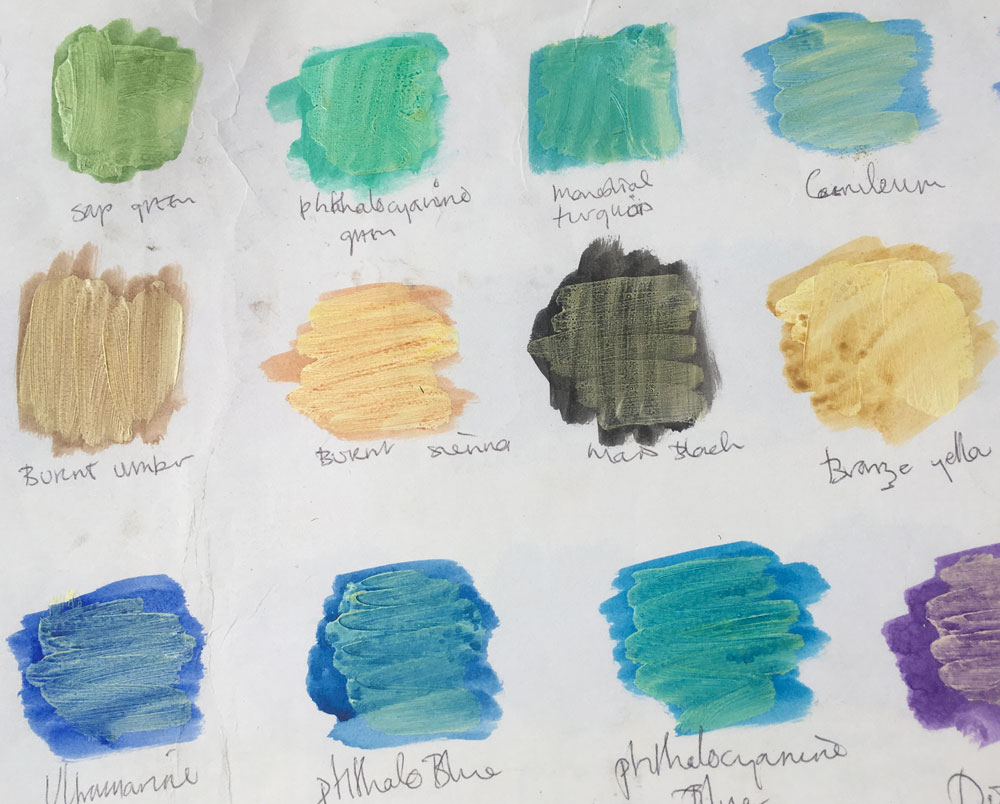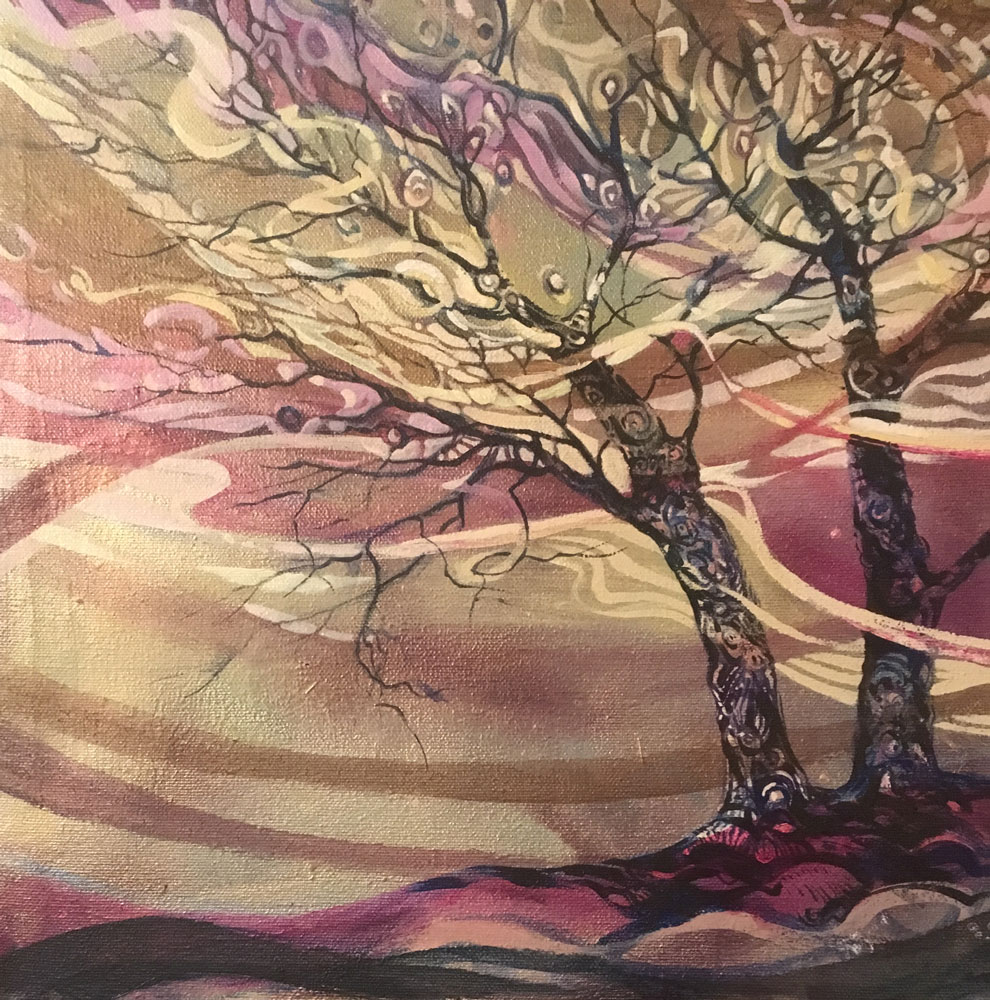 Understanding the basics of underpainting and glazing with acrylic can speed up the progress you make with acrylic paint. This five-week course will provide you with the recipes to create the look of gold, silver and bronze without using metalic paints, show you how to make your colours glow as if light comes from within them, and illustrate how to make deep darks rich in colour. It will also look at some of the stunning effects that can be created through underpainting and glazing and show you the materials and methods used by professional painters.
Glazing is the application of thin diluted colours placed over dry colour. It is a way of changing the colour and tonality of dry painted areas and can enrich the look of an artwork enormously. Glazing takes away that sometimes dry plastic look that directly applied acrylic can sometimes have. It can be placed over large areas of an artwork or just small sections.
Titian, Turner, Rembrandt and Rothko are all known for their use of glazes making their work glow and have enormous spatial depth. They understood deeply the effects of underpainting an area and glazing on top of the dried paint to achieve stunning effects. These artists worked with oil paints that took days or even weeks to dry before a new layer could be added. Acrylic dries in minutes or hours depending on the thickness of the paint, so is the ideal medium to work with to quickly process the methods these artists employed.
In Jasons last year of university he spent a great deal of his time investigating the colour changes and effects of glazing, creating colour charts to help calculate the colours he would make within his work. these charts will be in class to help you calculate the colours you will be making.
'Acrylic painting -underpainting and glazing '
Wednesdays from 1:30 till 3:30 pm
Costs £68
Length of the course – 5 weeks
Starts 7th November 2018
Refreshments – tea and coffee is included.
Level – suited to those who have just a little experience of acrylic painting. Could suit both beginners and those with experience of acrylic painting.
Dates to attend: 7th, 14th, 21st, 28th of November, 5th December

The location: Newcastle Arts centre
Newcastle Arts Centre offers you some of the best art studio facilities in the North East region. It also has on site an art shop, a craft shop, an art gallery, a framer and The Jazz Café to relax in and grab a coffee and bite to eat after class. The studios are situated on the 2nd floor with lift access provided for those who have mobility issues. The building housing the studios is accessed though the courtyard entrance. The entrance is situated below the yellow building to the right of Newcastle Arts Centre's frontage seen in the photographs
See panel to the right for photos, Maps and directions.
What will you need to bring to the first session ?
Your acrylic painting kit including: drawing paper, watercolour or acrylic painting paper, palette, water pots, paints, brushes, masking tape, kitchen roll and a pencil and pen.
Jason will advise you each week about the materials you will need for the following session. Anyone unable to attend a lesson should contact him by email and he will advise them on the the materials of reference material needed for the following class.
Email contact info@jasonskill.com
How can you book a place on the course ?
Course cost – £68
By clicking on the BUY NOW button below and following the payment procedures you will book your place on the course.
Why not buy this workshop as a gift for friends and family ?
If you are unable to purchase the course online then please send a cheque for £68, made payable to: Painting with Skill LTDto…
Places will be allocated on a first come first served basis. To avoid disappointment – book early.
Painting With Skill Limited, Company No. 5763767, a company registered in England and Wales. Registered address: Sikehead, Woodside Lane, Ryton, Tyne and Wear, NE40 3ND