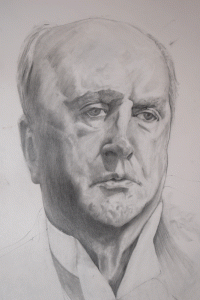 Subject –  Portraits – people and pets

Mediums – Graphite pencil, powder, blenders, erasurs and charcoal.

Level  – This course would suit those who have a little experience of drawing who are looking to tune their skills.
Length of the course – 4 weeks
Starts 10th of May 2018
Cost  £60
Time –  Thursdays from 1:00pm – 3:30pm
Free tea and coffee
Location – Gosforth Parish Church Hall
Dates to attend:
10th, 17th, 24th of May
7th of June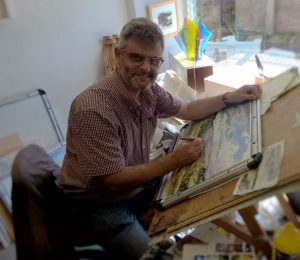 Why does Jason think this course would be of value to you ?
Gaining a high level of realism requires you to tune your eye to see subtle changes in tonal value. This is a step up from seeing only the main lines of an image and adding just a few discriptive hatching marks to describe the direction of the forms. Seeing and rendering tone is a key skill if you want to push your drawing or painting on to the next level. Sharpening your mark-making, to render hair, lips and ears with clarity will also help you tighten up your mark-making to make your work appear more accurate and convincing.
Gaining a realistic likeness is a thrill for you and the viewer. Make work on this course that you are proud of and you will gain high praise from those that look at your art.
What will you do on the course ?
Be shown a number of methods to quickly and accurately copy your photographic image
Be shown how to match tones and see the key shapes in the face
Render hair using tonal shapes, erasures and shartening marks
Create fluttering shifts in tone to mimic natural blemishes in skin
Explore using stencils to lift highlights and add sharp shading up to a line.
Create a highly realistic drawing of a person or pet
What will you need to bring to the first class ?
A notebook and a pen
Some good quality drawing paper – smooth.
Graphite powder
Range of graphite pencils 2H to 6B
Plastic, putty and electric eraser
A soft brush
A black and white image of a face / pet to copy
Masking tape
pencil sharpener
Jason will provide some inspirational images of faces, but you may wish to work from your own reference.
If you have any questions please feel free to email info@jasonskill.com
The location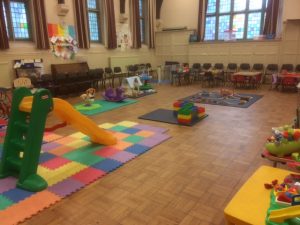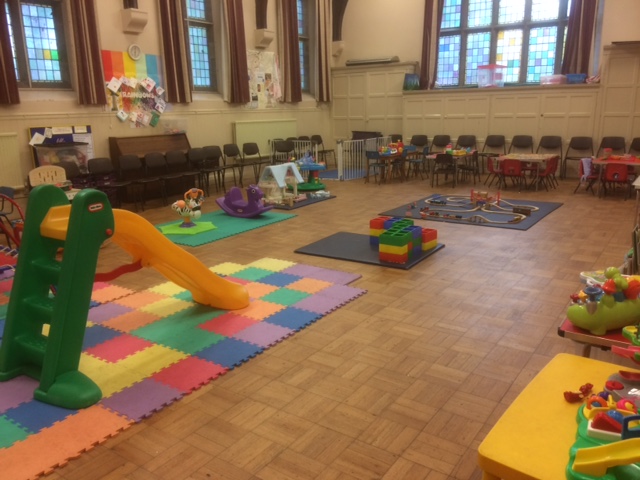 Venue: Gosforth Parish Church Hall, Wardle Street, South Gosforth, Newcastle-upon-Tyne, NE13 1RX
The studio is situated on the gound floor in the modern extension to the original building.  The room has large windows down one side of the room providing good natural light.
How would you get there ?
By Metro & Bus – There is a Metro entrance is directly opposite the hall on the oposite side of the the road. – see map link below

By Car – There is parking provided within the Gosforth Parish Church Halls grounds.
How can you book a place on the course ?
By clicking on the BUY NOW  button below and following the payment procedures you will book your place on the course.
If you are unable to purchase the course online then please send a cheque for £60, made payable to:
Painting with Skill LTD
to…  Jason Skill, Sikehead, Woodside Lane, Ryton, Tyne and Wear NE403ND
Places will be allocated on a first come first served basis. To avoid disappointment –  book early.
Why not buy this course as a gift for friends and family ?
Course cost – £60
Painting With Skill Limited, Company No. 5763767, a company registered in England and Wales.
Registered address: Sikehead, Woodside Lane, Ryton, Tyne and Wear, NE40 3ND