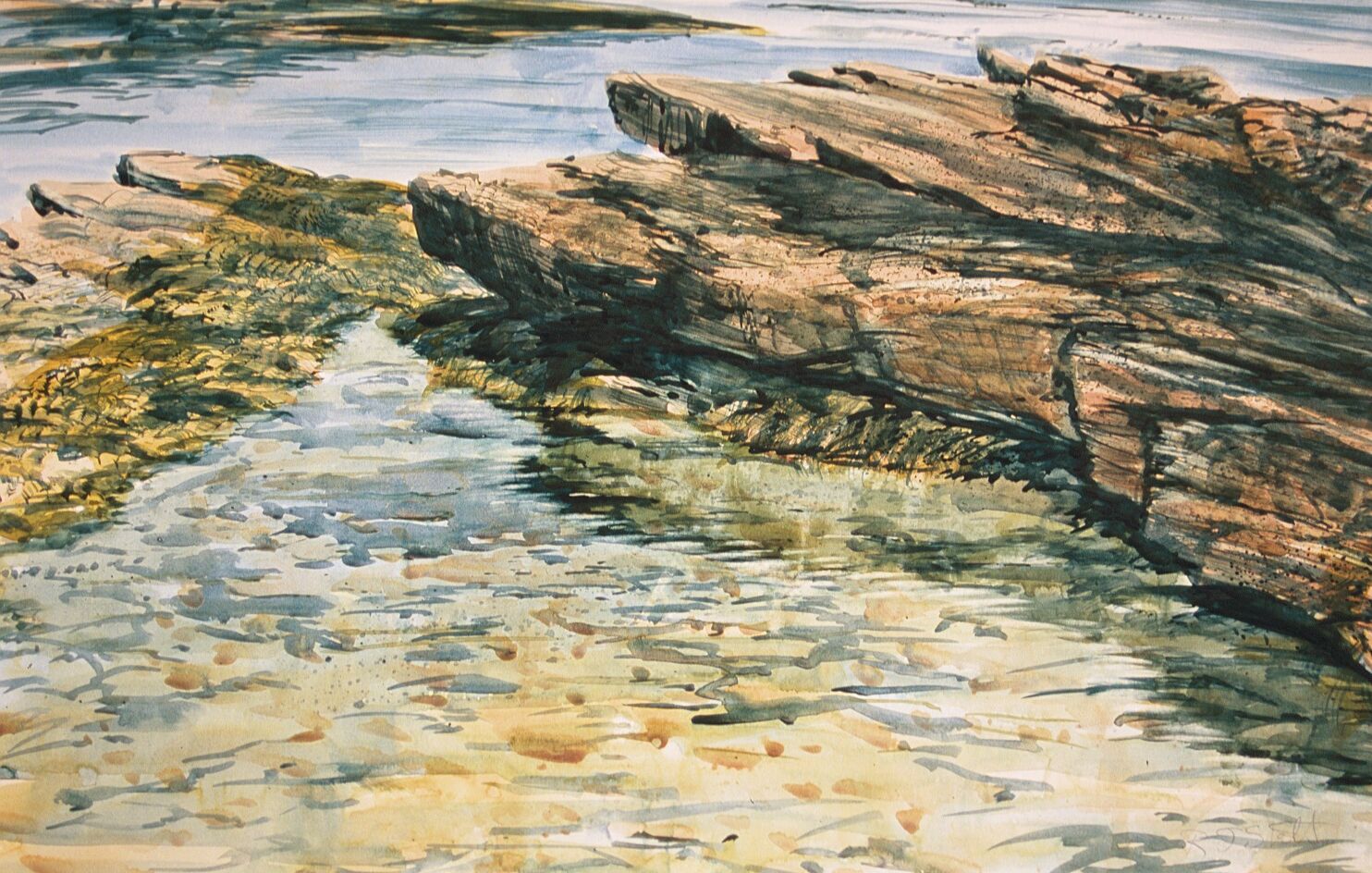 About twenty years ago Jason was obsessed with painting rock pools, returning to the same stretch of beach at Beadnell on the Northumberland coast for several years, attempting to capture the look of the glassy still transparent water. He slowly unravelled the methods require to paint this tricky subject and produced a series of work which captured some of the delicacy of this aspect of our seashores.
In this day workshop he will share the all-important layering process used to capure this kind of imagery and share tips on painting water, seaweed and rocks along the way.
You will create a rock pool painting of your own over the course of the day.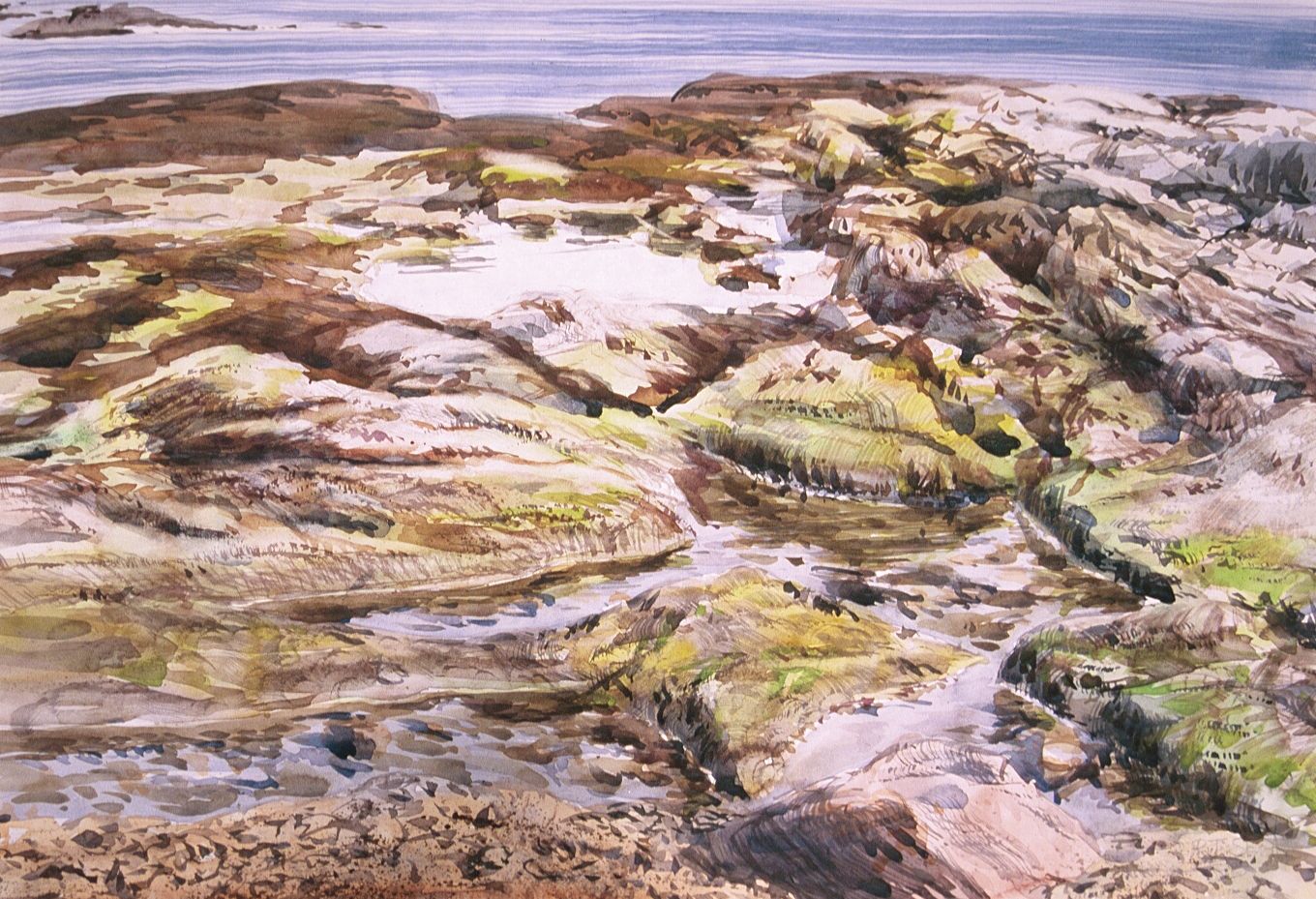 Location – Wylam Institute, Wylam, Northumberland
Saturday the 12th of May 2018

Workshop
Time – 10:00 – 4:00 pm

Medium – watercolour
Level – suited to those with some experience of painting. Not suitable for total beginners
Workshop Cost – £35
My all-day workshops are designed to give the learner time to experiment and absorb the ideas shown and then create a painting in the same session.
During the workshop Jason will:
Provide inspirational images

Demonstrate methods of painting pools .

Discuss with you the image you intend to paint and help you plan the stages needed to make a striking watercolour.

In addition, he will paint alongside you, showing how he would work on a similar painting, taking you through the stages of its production.
Free tea and coffee are provided..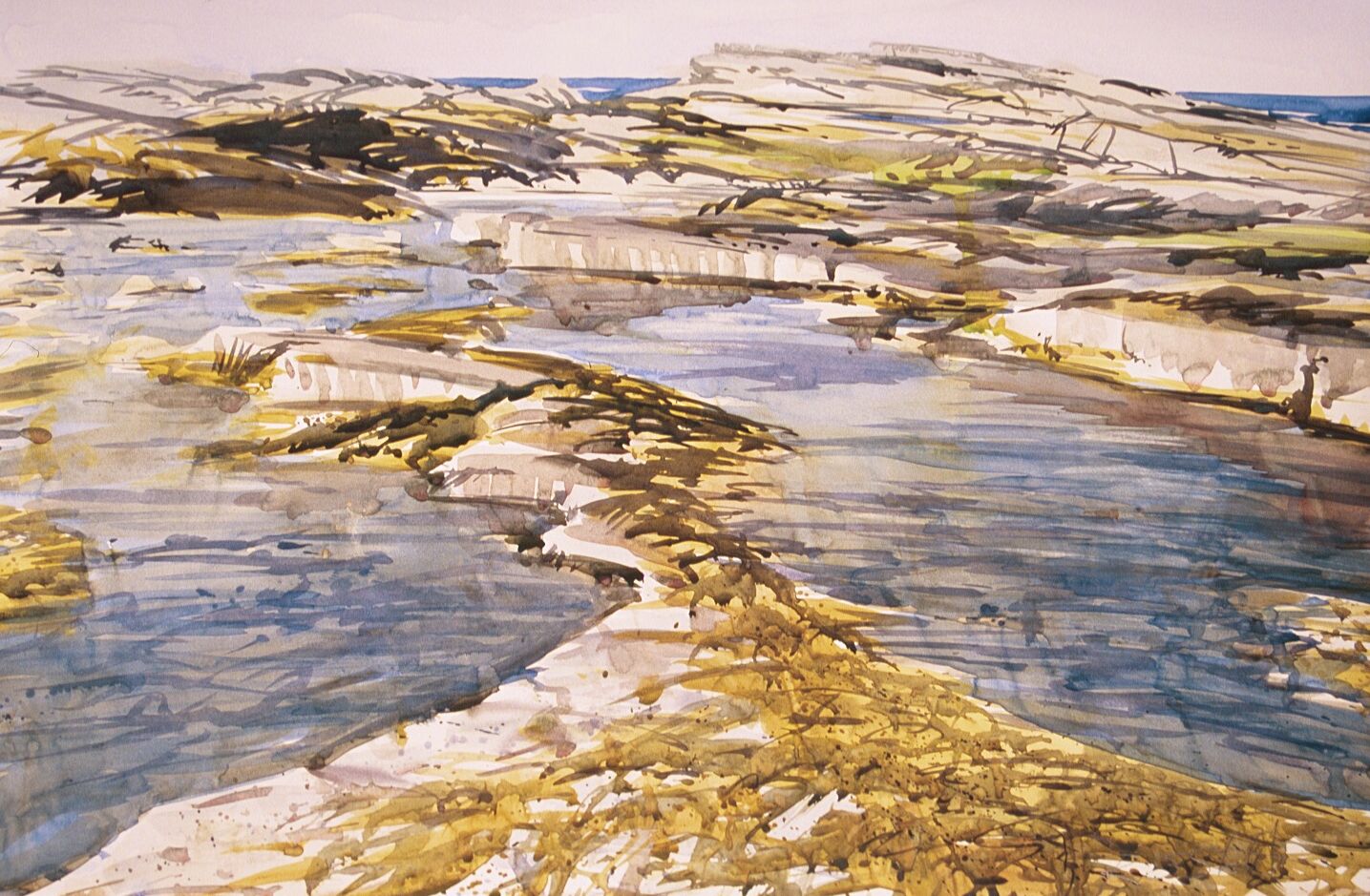 What will you need to bring ?
Your watercolour painting kit, including:
Paper
Palette
Water pots
Paints
Brushes
Masking tape
Masking fluid
Pencil
Drawing board.
Any rock pool images you would like to work from.
Jason has some photographs you can work from, but you may wish to work from your own reference.
What will you do in the afternoon workshop

10:00 Welcome – set up your kit and grab a free cup of tea or coffee
10:10 Discuss the basics of layering a rock pool image – . Paint the shape of the rocks surrounding the pools.
10:30 Using layering to slowly build up the base of the pool and stucture of the rocks
12:00 Break for lunch
12:30 Add additional flowing brush marks, removing and adding stickers where required, as the image builds up in paint layers.
13:30 Paint the surface of the water and details within the rocks – seaweed, shadows and indentations.
14:00 Tea or coffee break while paint dries
14:15 Tune the shapes within the rocks and add smaller sharper details in the seaweed and rocks.
15:45 Finish off artwork and discuss the work as a group with a cuppa
16:00 End of workshop
Please note: this is a rough guide to the days timetable only.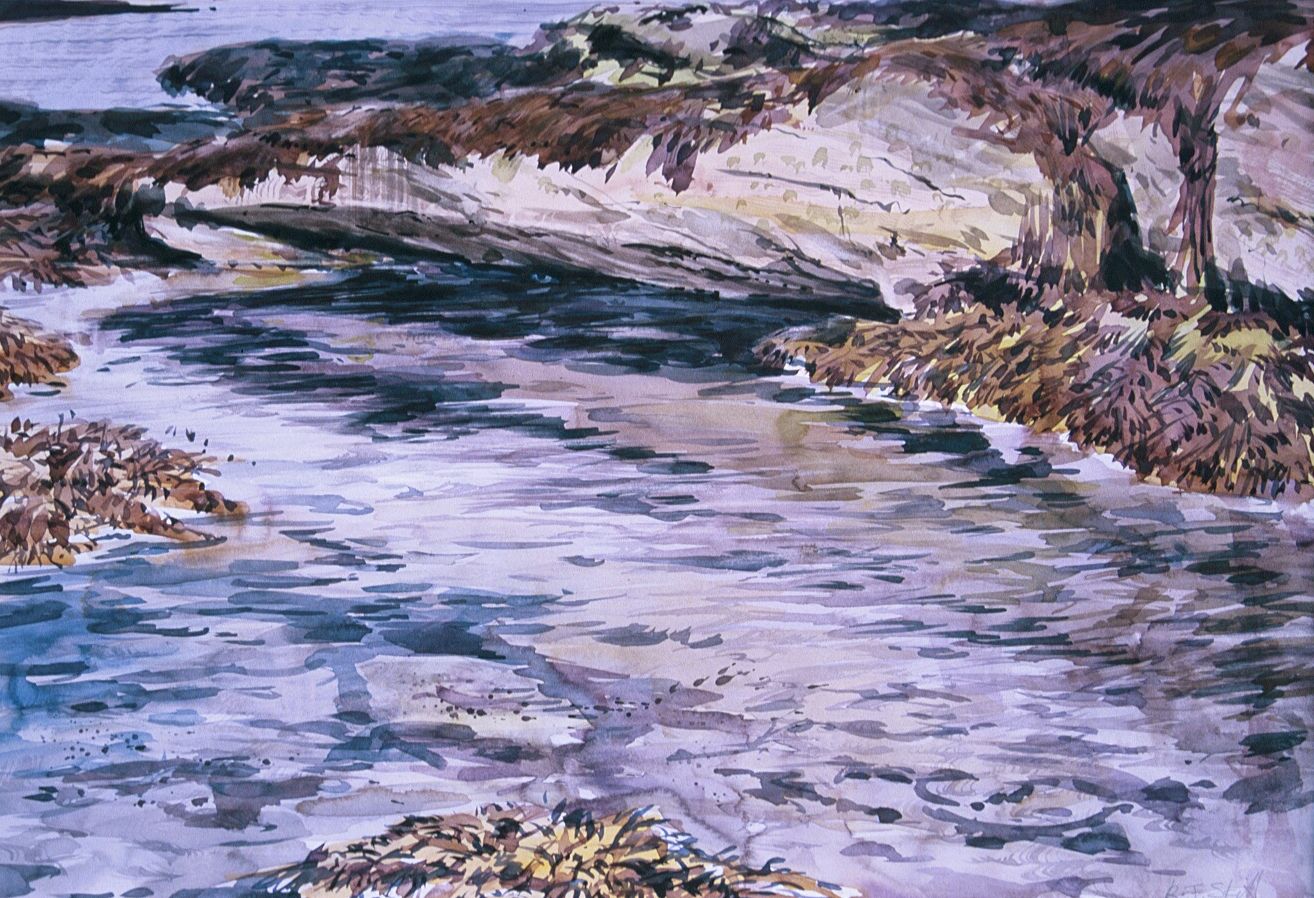 How can you book a place on the workshop course ?
By clicking on the BUY NOW button below and following the payment procedures you will book your place on the course.
If you are unable to purchase the course online then please send a cheque for £35 made payable to;
Painting with Skill LTD
…to; Jason Skill, Sikehead, Woodside Lane, Ryton, Tyne and Wear NE403ND
Places will be allocated on a first come first served basis. To avoid disappointment – book early.
Why not buy this workshop as a gift for a friends or family ?
Workshop cost – £35

Is there public transport to Wylam?
Yes – There is a railway station in Wylam situated next to the River Tyne on the opposite bank to Wylam main village. The walk from the station is about a quarter of a mile.


Is there parking near to the institute?
Free parking can be found directly outside the institute and in nearby streets.
Painting With Skill Limited, Company No. 5763767, a company registered in England and Wales.
Registered address: Sikehead, Woodside Lane, Ryton, Tyne and Wear, NE40 3ND