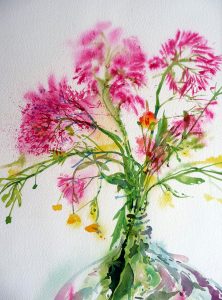 This course is designed to help you make flower painting images that are modern, colourful, playful and inventive.
Length of the course – 10 weeks
Starts  12th January 2018
Costs  £120
Level  – suited to those who have some experience of watercolour painting . Not recommended for total beginners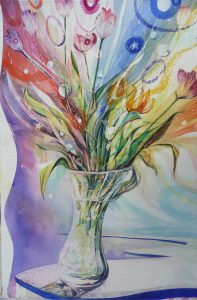 Time –  Fridays from 10:00 till 12:00  
Dates to attend:
12th, 19th, 26th January 2018
2nd, 9th and 23rd February 2018
Please note:  no classes on at half term – 16th February
2nd, 9th, 16th March 2017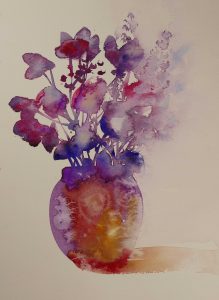 Why does Jason think this course would be of value to you as a watercolour painter ?
Flower paintings that are not photo realistic, but transmit the joy of looking at flowers can be a delight to look at and intrique the viewers who stand before them. Like traditional still life you can move the reference material about, become the set designer, place objects and colours where you want them. This perhaps explains why some of the most adventurous and inspiring watercolour painting in the last few years has been produced in the field of flower painting by artists such as Shirley Trevena, Paul Riley and Ann Blockley.  Their use of collage to help think through abstracted compositions, playful paint effects, plus virtuoso brush work, have wowed watercolour painters all over the globe. So many artists I talk to want to paint something new and exciting emulating their style. But many sometimes find it difficult to move away from realism on their own, as they lose confidence in the more abstract ideas and inevitably drift back into traditional realistic imagery when rendering the materials in front of them.
This course aims to build up your confidence to explore more adventurous interpretations of flower painting, by promoting an environment of adventure, where experimentation with compositions and colour are encouraged and undertaken by all, so that traditional realism becomes the exception rather than the rule. So, if you are willing to risk moving your art away from realism for ten weeks of fun experimentation, then this is the course for you.
What will you do on the course ?
It is planned that over the ten weeks you will explore the following:
Become more aware of traditional compositions used in flower painting
Consider how to re-think composing a flower painting image by working with collage
Explore making the backdrops for your pictures by thinking like a set designer
Try working creatively with stencils, stickers and masking fluid to enhance the level of pattern in your art
Developing your own motifs to personalise your art through the creation of your own stencil shapes
Dare to use a broader range of tones and strong colours
Make dramatic modern watercolour flower paintings
What will you need to bring ?
Your watercolour painting kit including: drawing paper, drawing board, palette, water pots, paints, brushes, masking tape, kitchen roll and a pencil and pen.
Please bring some photographs of flowers, or false or real flowers to each of the classes.
Jason will advise you each week about the materials you will need for the following session. Anyone unable to attend a lesson should contact him by email and he will advise them on the materials needed for the following class.
Email contact info@jasonskill.com
Recommended reading: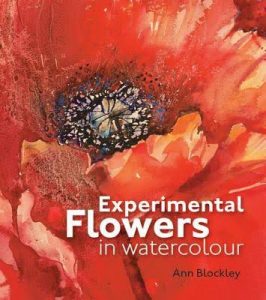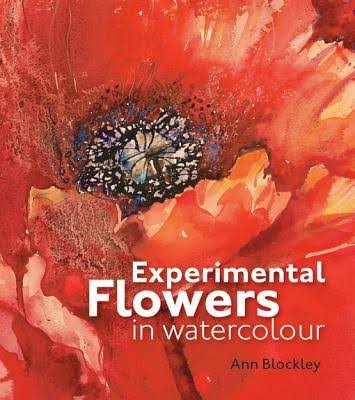 Ann Blockley – Experimental flowers with watercolour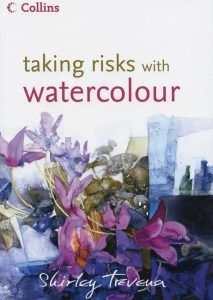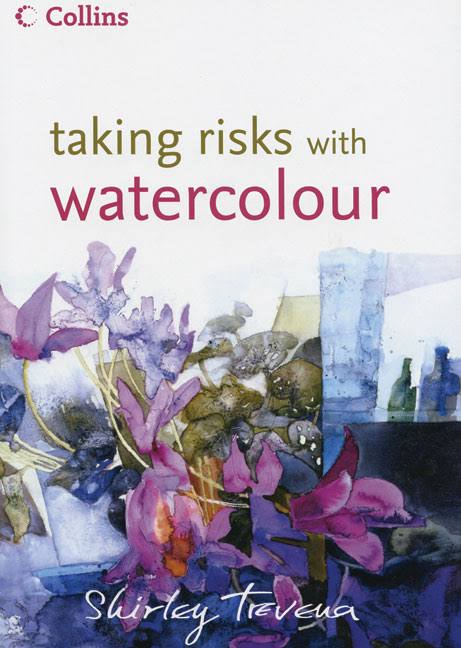 Shirley Trevena – Taking risks with watercolour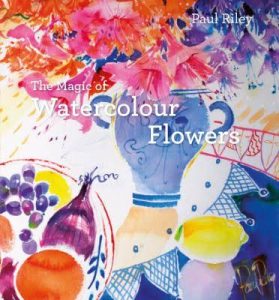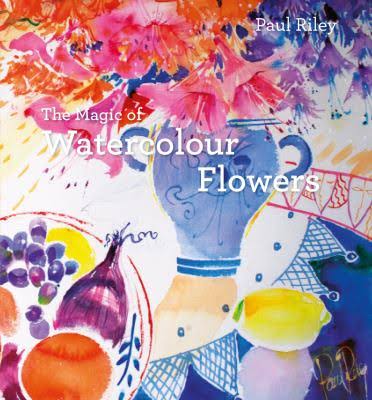 Paul Riley – The magic of watercolour flowers
The location:
St Gabriels church Heaton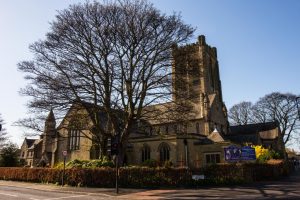 This location offers easy parking, a large work space that is well lit and a kitchen next to the work space. The entrance to the art room is at the right hand side of the church in the above photograph.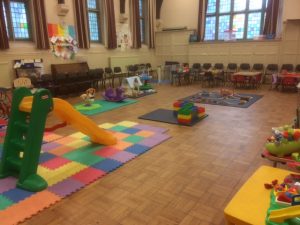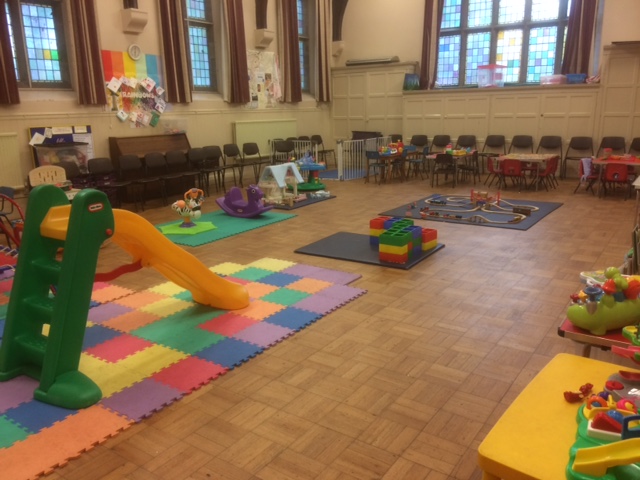 ( Room set out for childrens play )
How would you get there ?
By bus – Bus stops are directly outside the side entrance to the church on Heaton road.
Chillingham road, which is a short walk from Heaton road, also has bus stops
Click on the map below for details.

Cost –  £120
How can you book a place on the course ?
By clicking on the BUY NOW  button below and following the payment procedures you will book your place on the course.
If you are unable to purchase the course online then please send a cheque for £120, made payable to: Painting with Skill LTD
to…  Jason Skill, Sikehead, Woodside Lane, Ryton, Tyne and Wear NE403ND
Places will be allocated on a first come first served basis. To avoid disappointment – book early.
Painting With Skill Limited, Company No. 5763767, a company registered in England and Wales.
Registered address: Sikehead, Woodside Lane, Ryton, Tyne and Wear, NE40 3ND