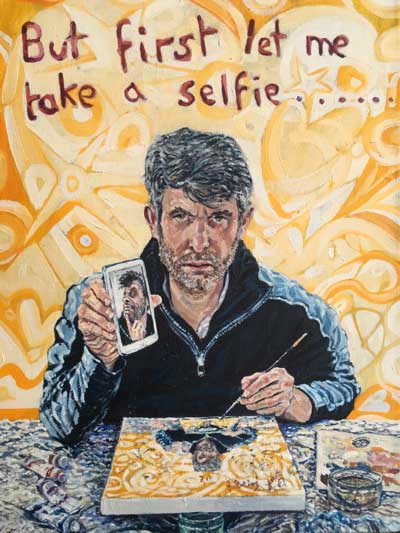 Subject – Painting portaits from photograhs

Mediums – Water soluble oils and acrylics
Level – This course would suit both beginners and those with previous experience of portrait painting..
Beginners will be shown how to quickly 'copy' an image and premix skin colours, graded tonally, to take some of the the strain out of painting an accurate likeness.
For the more experienced painter we will be undertaking some aspects of portrait painting not explored on my previous portrait painting courses. These include; deliberately placing warm and cold colours next to one another to amplify the subtle changes in the skin, observing the colour zones of the face, using a viewing scope to isolate and accurately match colours, and concentrating on emotionally connecting with the subject to add emotional charge.
This course provides time and expert tuition to help you make a subtle portrait that you are proud of
Length of the course – 6 weeks
Starts – June 13th
Cost – £90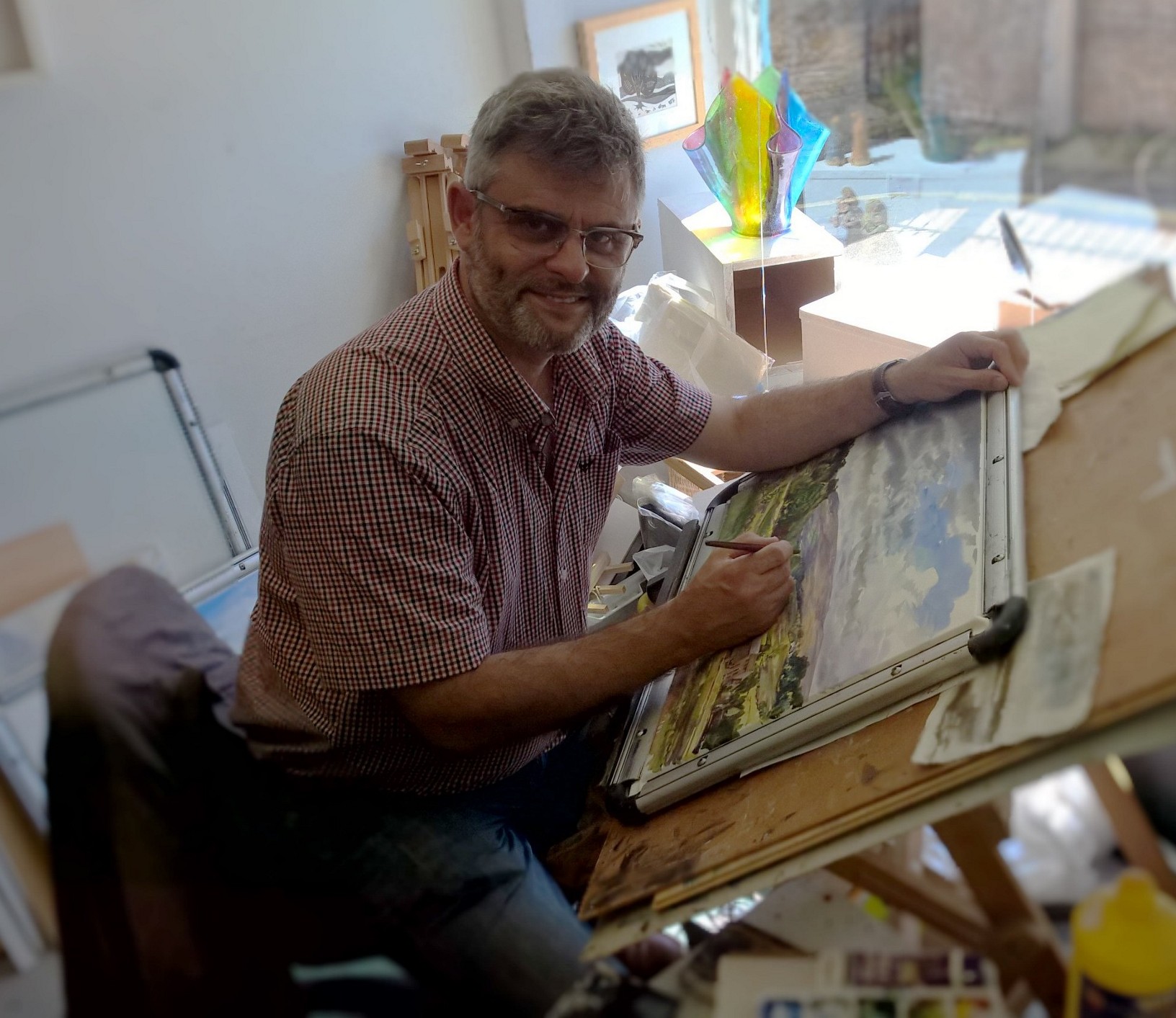 Time – Thursdays from 10:00pm – 12:30 pm
Free tea and coffee
Location – Gosforth Parish Church Hall
Dates to attend: June 13th, 20th, 27th, July 4th, 11th, 18th.


Why does Jason think this course would be of value to you ?
Oil paints and acrylics are well suited to portrait painting. These media allow you to change your work, tuning it over and over again, until you are satisfied with the results. Creating a likeness is very satisfying.
Copying someones face, so that it looks like them, is however only half the art of painting a portrait. Connecting to the sitter and empathising with them, transmitting their state of mind to the viewer, is the real art. Working from photographs, rather than sitting in front of the person while you paint them, makes that process more difficult. All you have is one frozen moment to feed off. Over the years I have worked with a number of ideas that help you connect to the person in the image and bring out charater and emotion within your pictures. On this course we will be exploring some of these techniques as well as dealing with the mechanics of making a portrait and exploring some new methods I have found useful when painting faces.
So, whether you are looking for a beginners course or just need further guidance to make your portraits come to life this course will be worth undertaking.
What will you do on the course ?
Be shown a number of methods to quickly copy your photographic image onto paper or canvas.
Be shown how to pre-mix your paints to make tonally graded colours, to help take some of the strain out of painting the face
Explore placing warm and cold colours next to one another to emphasises the subtle changes in skin colour within the face.
Using a viewing scope to isolate and accurately match colours
Concentrate on emotionally connecting with the subject to add emotional charge
Paint portraits from photographs
What will you need to bring to the first class ?
A notebook and a pen
Either water soluble oil paints or acrylics
Oil / acrylic painting paper
Your brushes
Water pot
Drawing board
Masking tape
Pencil, erasure and pencil sharpener
Photographs of faces you would like to paint
Jason will provide some inspirational images of faces, but you may wish to work from your own reference.
If you have any questions please feel free to email info@jasonskill.com
The location: Gosforth Parish Church Hall
See panel on right for details of the venues location with Map
How can you book a place on the course ?
By clicking on the BUY NOW button below and following the payment procedures you will book your place on the course.
Why not buy this course as a gift for friends and family ?
Course cost – £72
If you are unable to purchase the course online then please send a cheque for £72,
made payable to: Painting with Skill
…to:
Places will be allocated on a first come first served basis. To avoid disappointment – book early.