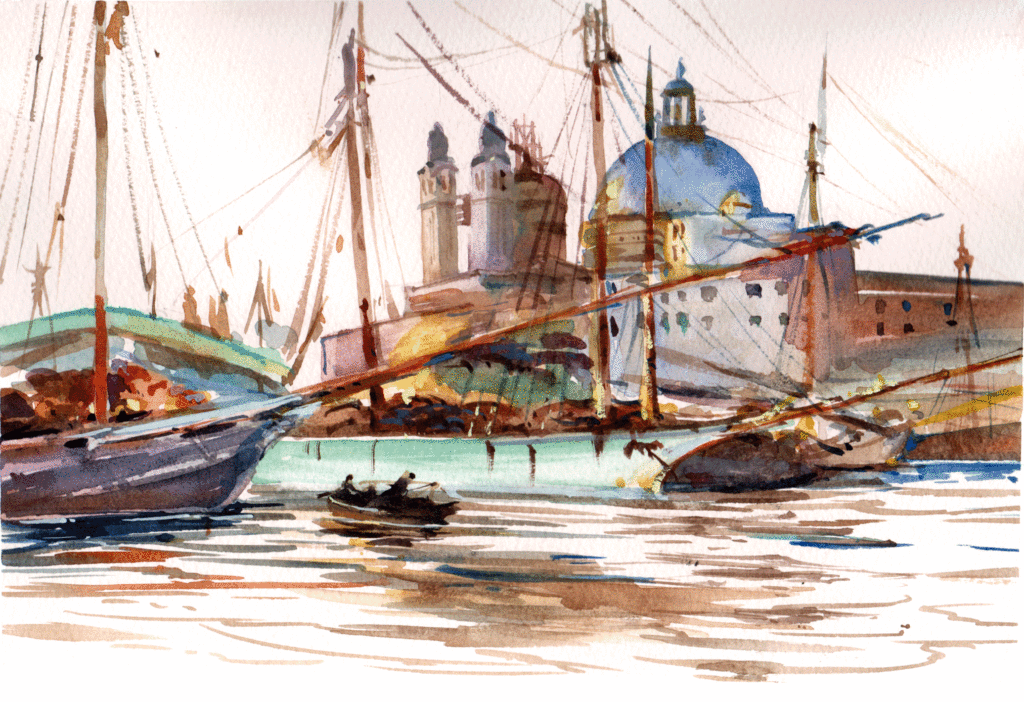 The brand new Masters section offers something very special to subscribers to studio. Jason explains the working methods of Sargent and Turner, in easily understandable lessons, so that you can begin to emulate their styles.
Jason has spent years working with the Museums service providing demonstrations and courses on the methods of the old masters. Working directly from orriginals, unpicking the processes that were employed by various painters, Jason has become something of an expert in this area of watercolour.
Prior to the lockdown, Jason had begun to teach specific courses on the methods of artists. These courses have helped shape the online lessons on Studio. The advantage of Studio is the level of depth that can be offered. Over time the Masters sections will cover much more than you would have learnt in a ten week course of two hours.
8 sections of studio are now active. All for the cost of a cup of coffee a week.