This five week course looks at some of the key techniques and approaches used by artists who paint the sea using acrylic, that help capture the movements and transparency of the water.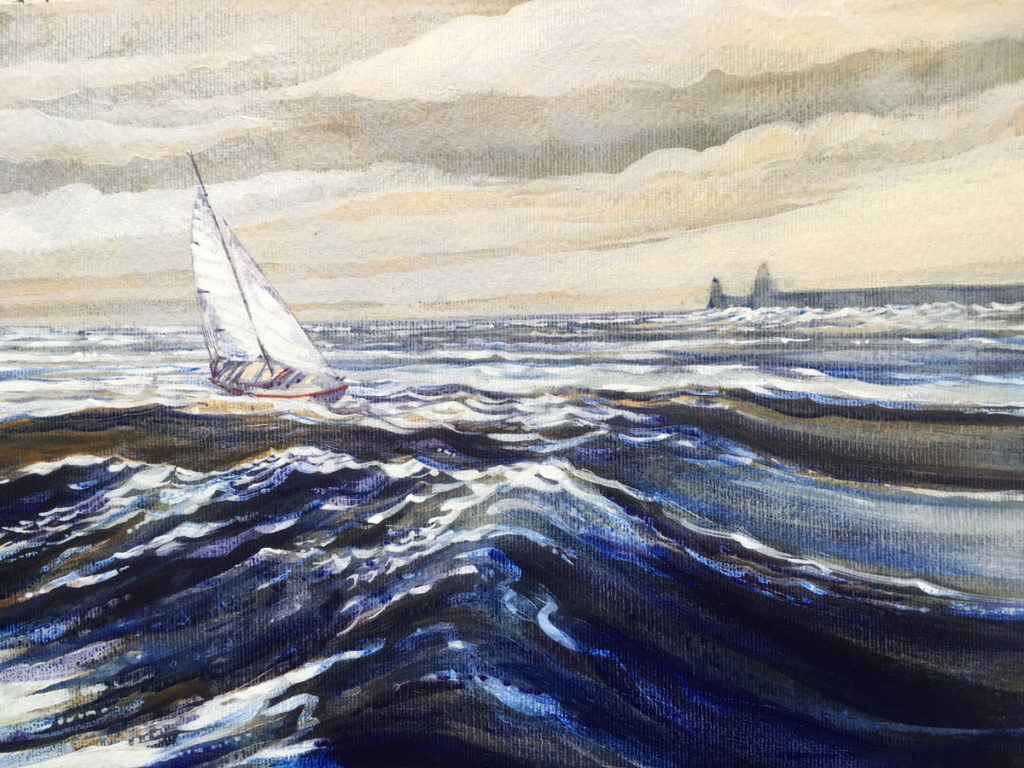 Length of the course – 5 weeks
Wednesdays 1.30 – 3.30pm at Newcastle Arts Centre

Costs £68 – includes tea and coffee – provided by Newcastle Arts Centre cafe.
Level – suited to those who have a little experience of acrylic painting.
Dates to attend:
27th of February
6th, 13th, 20th 27th of March
Why does Jason think this course would be of value to you as an acrylic painter ?
Acrylic is a great medium to use to paint seascapes because of its flexibility: it can be used thickly, enabling you can create textures to mimic tumbling foam, and you can use it thinly to capture the translucence of more glassy sections of water or colour within the white foam, by building up layers of thinly applied glazes. It is therefore a great subject to explore using both thick and thin paint, advancing your understanding or paint applications.
After painting a number of seascape images painters often have a better understanding of the need to incorporate rhythm within their work by linking aspects of the design or mark making.