A few snaps of the painters section I was in at Patchings Art Fair. These were taken in a few quiet minutes by myself and Paul Maylor, pictured in the last image, before the show started.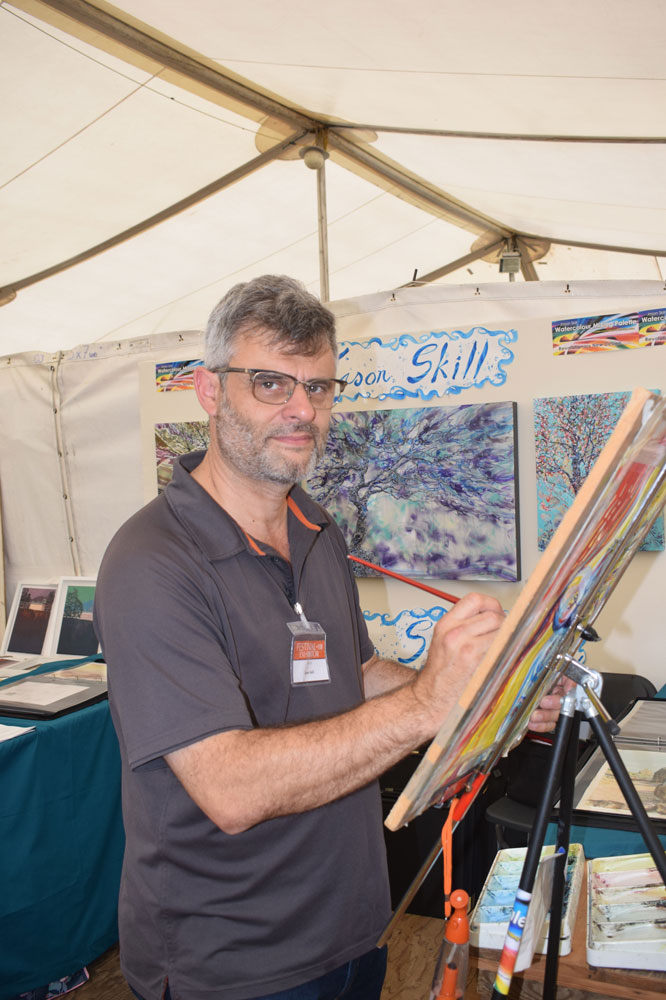 A stand holder was told that there was around 3500 visitors on the first day. Lots of art club members on bus trips who were keen to gain inspiration and some useful tips on painting. Some had travelled up from as far as London to see the art and craft, meet the celebrity artists who write art books and appear on Youtube or TV and learn about the latest developments in art materials from specialist manufacturers.
I had a great time and would be keen to return next year.