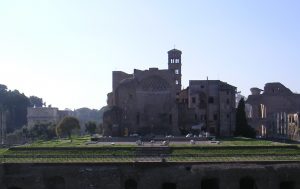 Jason Skill (artist and art teacher) and Antonella Rea (language tutor) are intending to run an educational holiday for those interested in drawing, sketching, the arts and speaking Italian.
This holiday will take place in Rome. The mornings will be spent either sketching with our resident artist Jason Skill or attending a language course at Scudit, a well renowned school specialising in teaching Italian to adults.
In the afternoons Antonella and Jason will take both groups to discover some of the lesser known sights of the city and admire masterpieces of Italian art, with further opportunities to draw and paint and speak Italian.
We will be flying from Newcastle airport on either:
Friday 20/04/18 to Friday 27/04/18
Or
Friday 18/05/18 to Friday 25/05/18
For all participants the Holiday includes;
Accommodation in a B&B in the central quarter of S. Giovanni (walking distance from the Basilica of St. John in Lateran)
Transfer between Rome airport and the accomodation.
Guided visits in the afternoons.
If you are part of the art group your holiday will include:
Guidance in sketching with pencil, ink and watercolour (the equipment required will be lightweight and easy to carry in a small backpack)
If you wish, the chance to learn a little Italian with the help of the language tutor
If you are part of the language group your holiday will include:
Four days Monday – Thursday morning tuition at Scudit
If you wish, the chance to learn to draw and sketch under the guidance of art tutor Jason Skill
Not included in holiday costs:
Lunch and evening meals will be enjoyed in various locations chosen especially to allow you to try traditional Roman cuisine at affordable prices.
Any public transport in and around Rome.
The weekend will be devoted to sightseeing, exploring some of the many hidden gems in and around Rome, where you can use your language skills and do a little sketching.
The following Monday to Thursday will be more focussed on the educational aspects of the holiday, but not forgetting we are in the city of la dolce vita !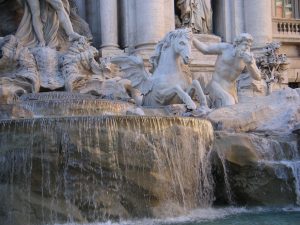 COSTS;  ( Flights not included -currently costing just under £200 from Newcastle airport with Jet2 )
If you are in the art group you will pay:
£ 550 if sharing a B&B room and
£ 670 in an individual room
If you are in the language group the price will be as follows:
B&B in shared room £720
Private room in a family home £770
B&B individual room £830
Please note that these prices include the costs of the language school.
ALL participants are asked to have personal holiday insurance
WHAT TO DO IF YOU ARE INTERESTED.
Send an email to Antonella Rea ( antonellarea.kleist@gmail.com ) to express your interest, indicating which group i.e. art or language, stating your preferred dates for the holiday and type of accommodation you would prefer.
If you would like to travel with a partner who is not intending to take part in either of the educational programmes we can agree a price.
Ideally we need to receive this information by the end of November. At this point we will know the most popular dates and Antonella and I will decide if we have sufficient numbers to proceed with the holiday.
To confirm your place, you will have to pay a non refundable £100 deposit to Antonella Rea, payable by check or bank transfer by the 15th December 2017.
We recommend you buy your flights as soon as you have paid your deposit.